Cam4.com Live Trans Sex Review
The Offer

Today we are going to be checking out Cam4.com, a hot-looking new adult chat site that offers a wide variety of amateur trans cam models. In fact, they offer a lot more than that! Their website is separated into four parts: guys, girls, couples and trans. No matter you need, Cam4.com can hook you up. In this review, however, we'll only look at the trans models, of which there is plenty to talk about in one review. Not only that, we'll tell you what it's like to be a member of Cam4.com, their features, types of shows, prices and so forth. Stick around, things are going to get interesting!
Cam4.com promises to be fascinating experience, especially for lovers of live trans models. If you enjoy live cam sex with naked trans, this might be the perfect adult chat for you! Cam4.com promises all different types of entertainment, such as private shows, gold (tip) shows, join fan clubs, send gifts, chat with models and view pics and videos inside the profiles of your favorite cam models. All in all, this looks like a hot adult webcam site and we can't wait to get started with our review. Join us as we go deep into Cam4.com. Let's do it!
The Experience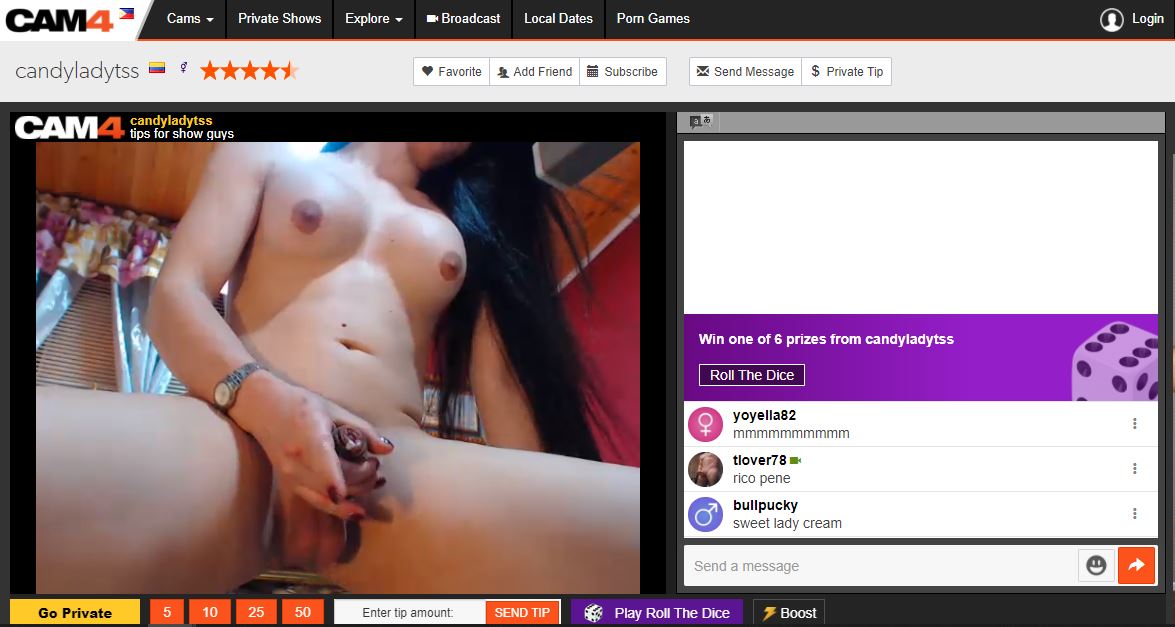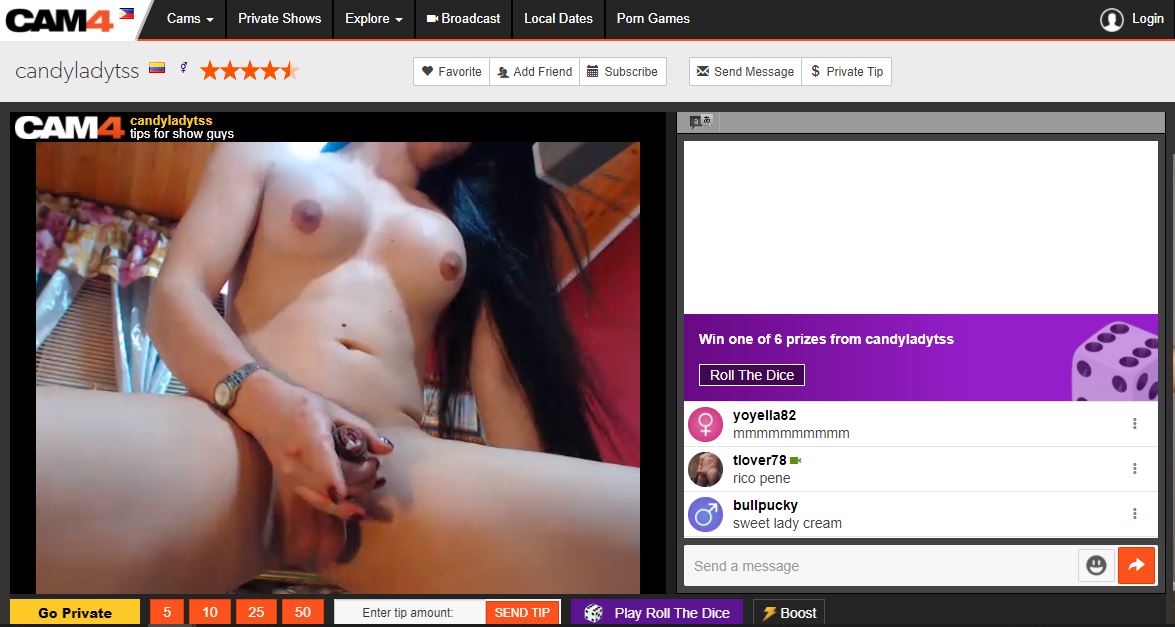 First of all signing up to Cam4.com is not only free, it's also a fast and effortless process. You can join and be chatting with their trans models in under 5 minutes! However, if you want to get access to lots of cool additional features, Cam4.com offers 3 different types of premium memberships: Exclusive, Limitless and Intimate. They all cost exactly the same, €19.99 per month, although Limitless is the option with the most features. It should also be noted that with your premium membership you receive 100 free tokens that you can spend as you see fit on any model you choose.
The tokens on Cam4.com cost about 1 dollar per token. Private shows are the best types of shows since it's just you and the model without interruptions. They can get expensive, however, so make sure to choose carefully which performers you devote your attention. Expect to pay approximately 3 to 6 tokens per minute on private shows, depending on the model. Don't worry, you can still enjoy plenty of free live cam sex shows with horny trans models, but you have to be patient. Stick around a chat room long enough and you'll witness all kinds of naughty fun.
Obviously, though, it's much more enjoyable to be the person who is in control of what happens during a show, so make sure you add plenty of tokens to your account and get access to the authentic Cam4.com experience. These guys are constantly adding hot new trans models, cute girls with big dicks from all over the work, so it's always fun to come back and chat with new performers.
Conclusion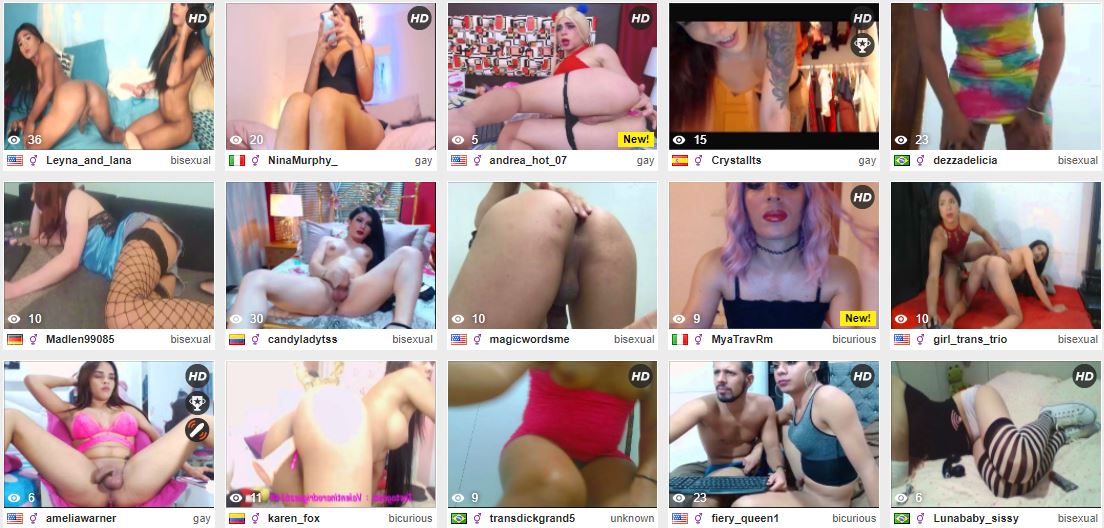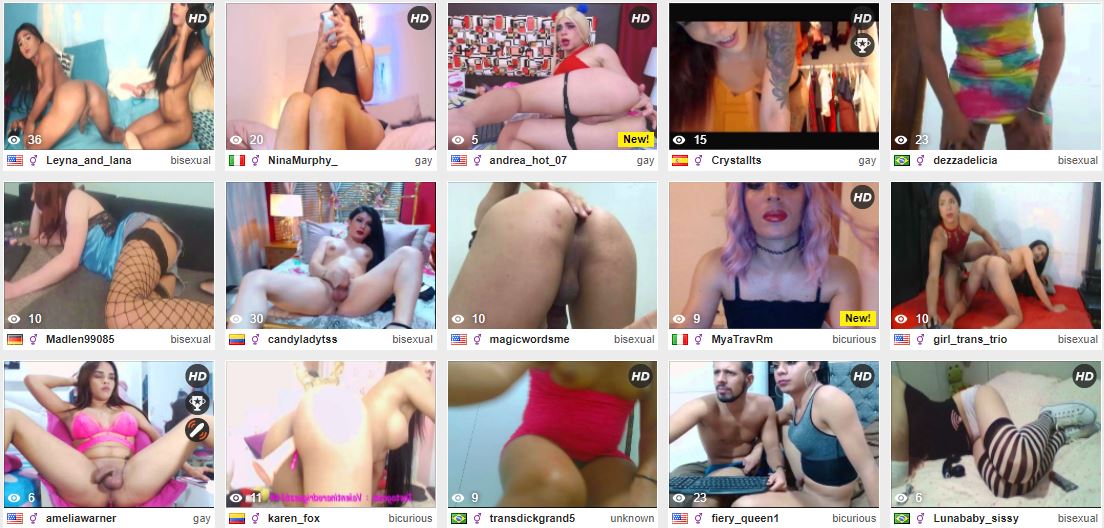 Cam4.com is definitely worth checking out, especially if you've already been to all the other adult cam sites and are looking for a breath of fresh air. Many of the trans models you find here are not on other adult webcam sites, making Cam4.com a great place to explore and browse for new faces. Watch horny chicks with dicks from all over the world get naked and jerk off in front of your eyes! It might not be the best-looking adult chat on the web, but when it comes to sexy amateur trans models, Cam4.com delivers!