The Offer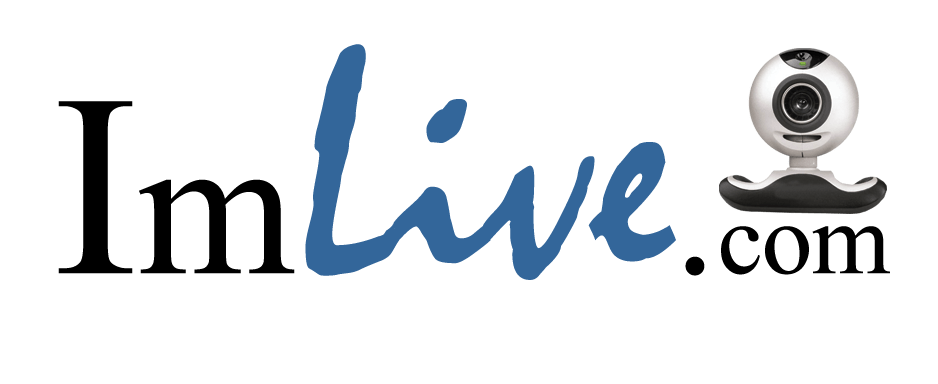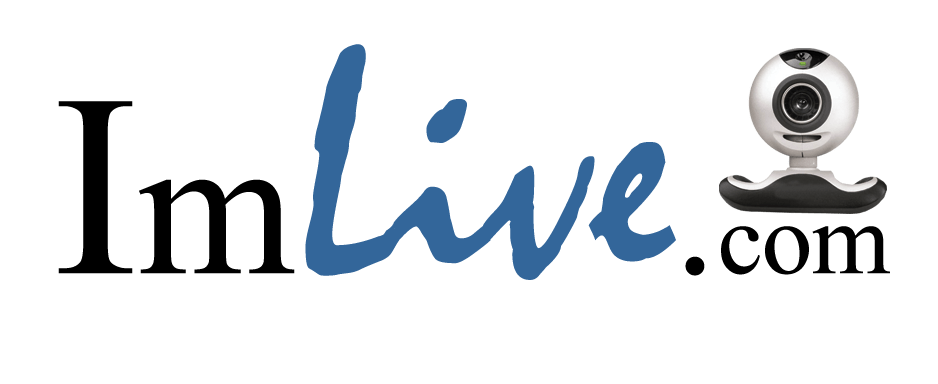 Today we will be reviewing one of the most popular and addictive adult webcam sites in the world: ImLive. In case you're new to the adult industry (or living under a rock) ImLive is famous around the web for its extensive variety of models from countries across the globe. Not only hot gay cam models, but also girls, guys and trans performers, too. You will never get bored browsing through their catalogue, especially if you're on the prowl for gorgeous and handsome gay models. This selection does not disappoint! Choose your favorite guys, add them to your favorites and enjoy some of the best live cam sex the internet has to offer. It's worth every penny.
Have you always wondered just how good is ImLive and does it really live up to its promises? How hot are the gay cam models? What about prices and so forth? Today, on TopSiteCams.com, we'll be answering all of your questions. Don't leave anything up to chance. We do the legwork and get you all the information you need to make an informed decision that you won't later regret. Continue reading and we'll take you step-by-step through each part of the site until you completely familiarized with ImLive, almost as if you were already member.
Without further ado, let's get started!
The Experience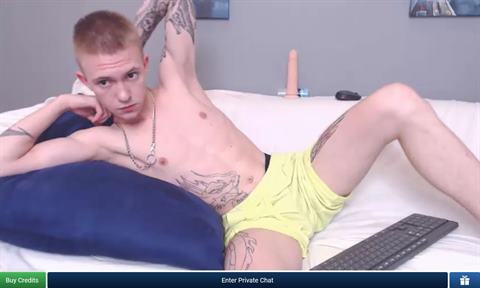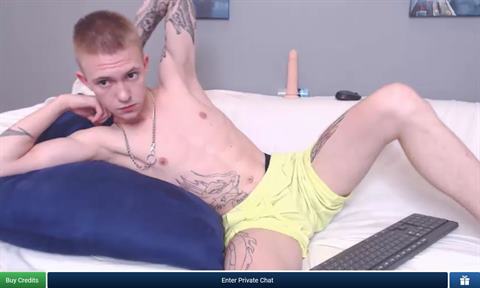 Upon creating our account on ImLive and entering the member's area, you'll be greeted with a page that looks exactly the same as the intro homepage only that now you have a lot more options. The design looks smooth, clean and easy to use. Everything is where you expect it and is mostly self-explanatory. Indeed, finding hot gay cam models is fun and easy. Members will find five main categories on ImLive:
Live Sex Chat – Number of performers online out of the total number of performers (989/39.000)
Cam Girls – Divided into Girl Alone, Shy Girl Alone, Fetish & BDSM, Girl Alone (Lesbian) and Celebrity Pornstars
Group Sex – Includes Girl and Guy (Couples), Girl on Girl, Guy on Guy and Threesomes/Groups.
Shemales – Contains Shemales and Shemale Couples.
Hot Guys – Includes Guy Alone (Gay) and Guy Alone (Straight)
There is a sixth category labeled Friends and Romance that appears for connecting with the models on a deeper level. Hold on, because there is a seventh and last category called Live Experts, where members can chat with professionals in different fields, such as health, Fitness, Spirituality, and so forth. All in all, there's a lot of stuff to do on ImLive. You can clearly see why this is one of the most developed and diverse adult chat sites on the internet.
The guys you will find on ImLive are pretty damn sexy. You'll get all ages 18 and up, all races and all the body types you can imagine. You'll also find gay cam boys with big cocks, normal-sized cock and even tiny dicks. There's something for everyone on ImLive! Members can search for models using either the basic search tool or the more advanced options. Either way, you'll come across most of the same profiles.
The Conclusion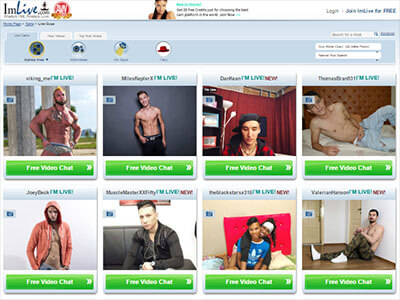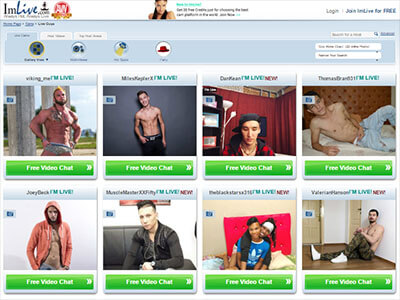 It's difficult not to say something positive about ImLive. If you're looking for an authentic gay cam sex experience, you will not be disappointed. This site is very easy to use and offers more than simply hot men getting naked on cam. There are many different options to check out and experience. The overall quality is very good, better than most, and most of the male cam models are sweet and generous.