Do you have a favorite country? Well, mine is Germany. I love it not because of its thirst-quenching beer, but because of its delish women. 
Throughout the years, many gorgeous German ladies have entered the porno industry. One look at them, and you'll feel like you're in a sex paradise. 
But I got an eye on one girl in particular. Her name is Jewelz Blu. If you've been a porn fanatic for quite a while now, chances are, you've heard of her name before.
For those who aren't familiar with this bombastic chick, now's your chance to be amazed by her beauty. 
Who is Jewelz Blu?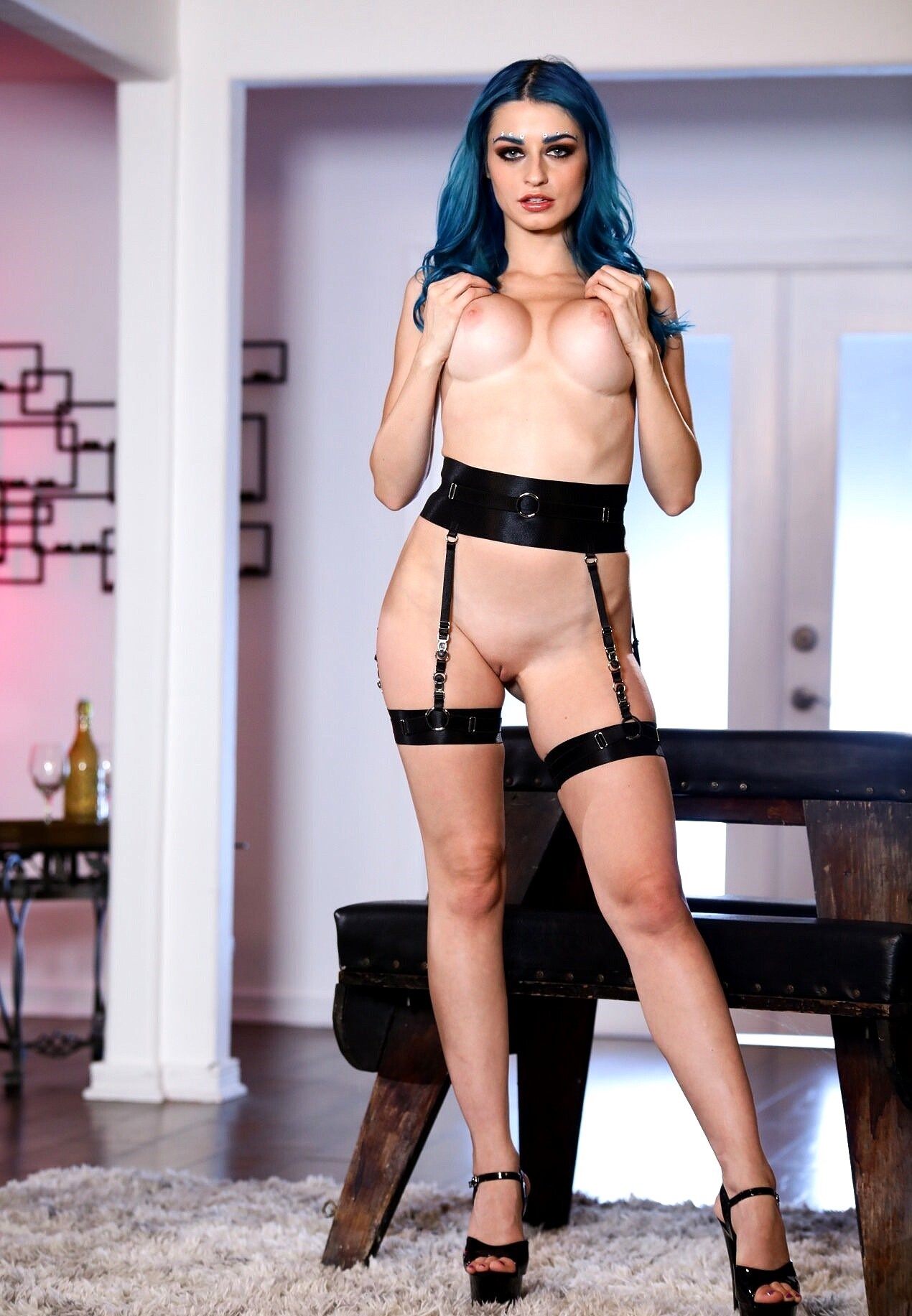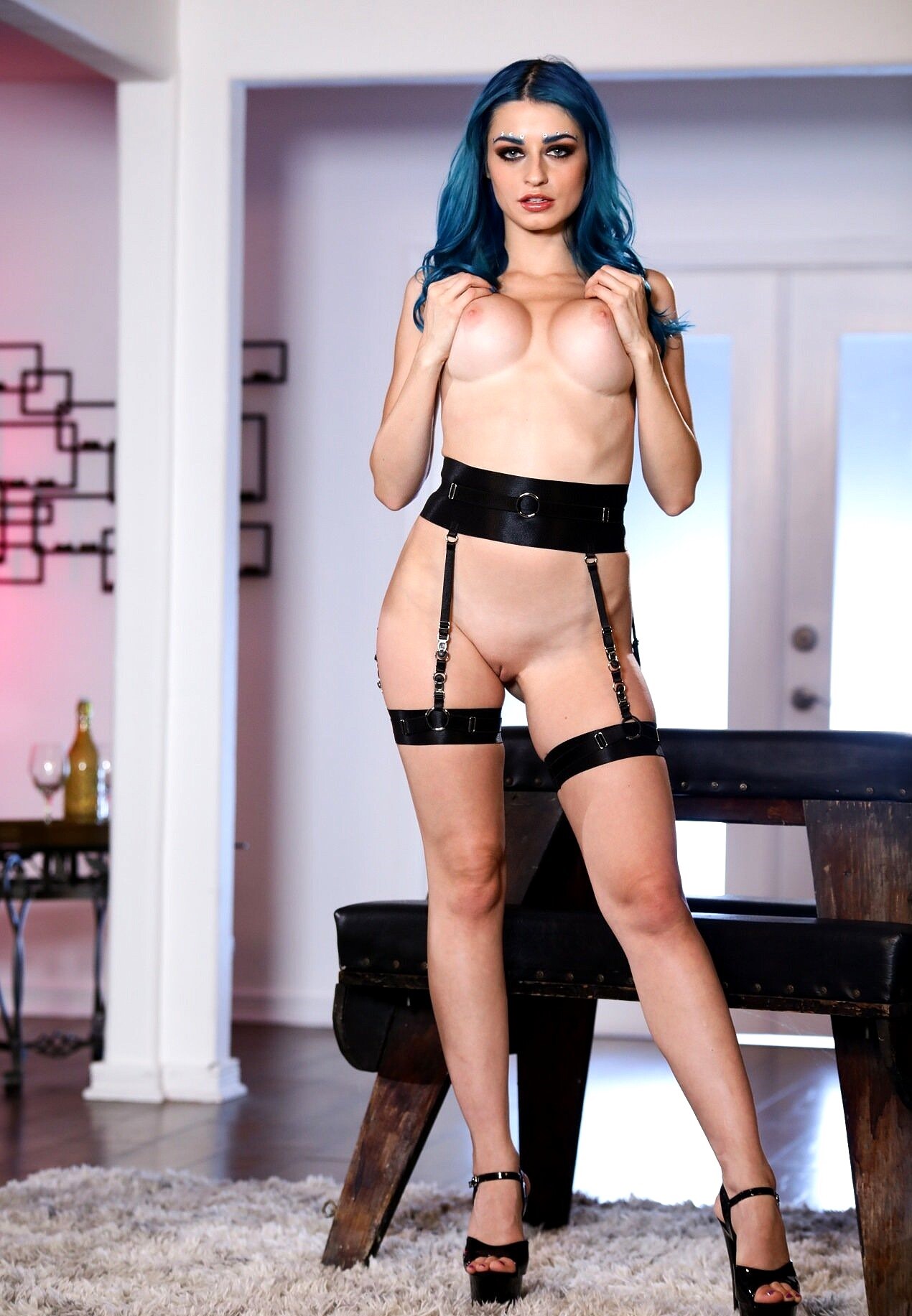 Jewelz is one of those adult stars who originally came from Germany. She was born on the 21st of September 1994, and her star sign is Virgo. 
In 2006, she left Germany and moved to the US. I heard that she's now living in Orange County, California. 
Jewelz Blu collection of mouth-watering pics
Let's start this article with these stunning nude shots, shall we? 
She's the kind of vixen that can bring your fantasies to life. Her appearance would make you feel like you're in a fantasy movie. She got natural blue eyes, blue hair (dyed), and an adorable face. In my opinion, she's this generation's version of Helen of Troy— you know, the face that launched a thousand ships. 
However, in her case, her drool-worthy physique can enrage a thousand dicks — or maybe even more! I think that's possible as she has many avid followers worldwide. 
Jewelz loves calling herself the "blue mermaid." And that's precisely the reason why she used "Blu" as her second name. It's quite evident it's her favorite color. 
Aside from this blue-haired babe having a beautiful face, she also got the whistle-bait curves to go with her slender figure. She got round orbs the size of 32C. And what's excellent with them is you can't tell they're enhanced. 
I guess one of her secrets for having a jaw-dropping body is her workout routine. Jewelz makes sure she goes to the gym every day to make her spankable booty even more insanely hot! 
During her teenage days, she discovered the heavenly pleasures of masturbation. Since she has grown a strong fondness for sexual satisfaction, she decided to lose her virginity to her second boyfriend. 
Anyway, she's not just a pretty face and a bang-worthy body — she's so much more! She is a hard-working student who worked two jobs to pay for her tuition. She worked at a juice bar and a grocery store. 
Not long after, her fascination with pornography has led her to the camming world. So, yes, she had worked as a cam model before she became a professional pornstar. I'm pretty sure her camming experience has helped her a lot with the transition. 
Oh, wait — have I mentioned that she was also creating her content on ManyVids? Well, what can I say? She's truly a talented bombshell, and everyone should watch out for her!
Jewelz Blu adult film career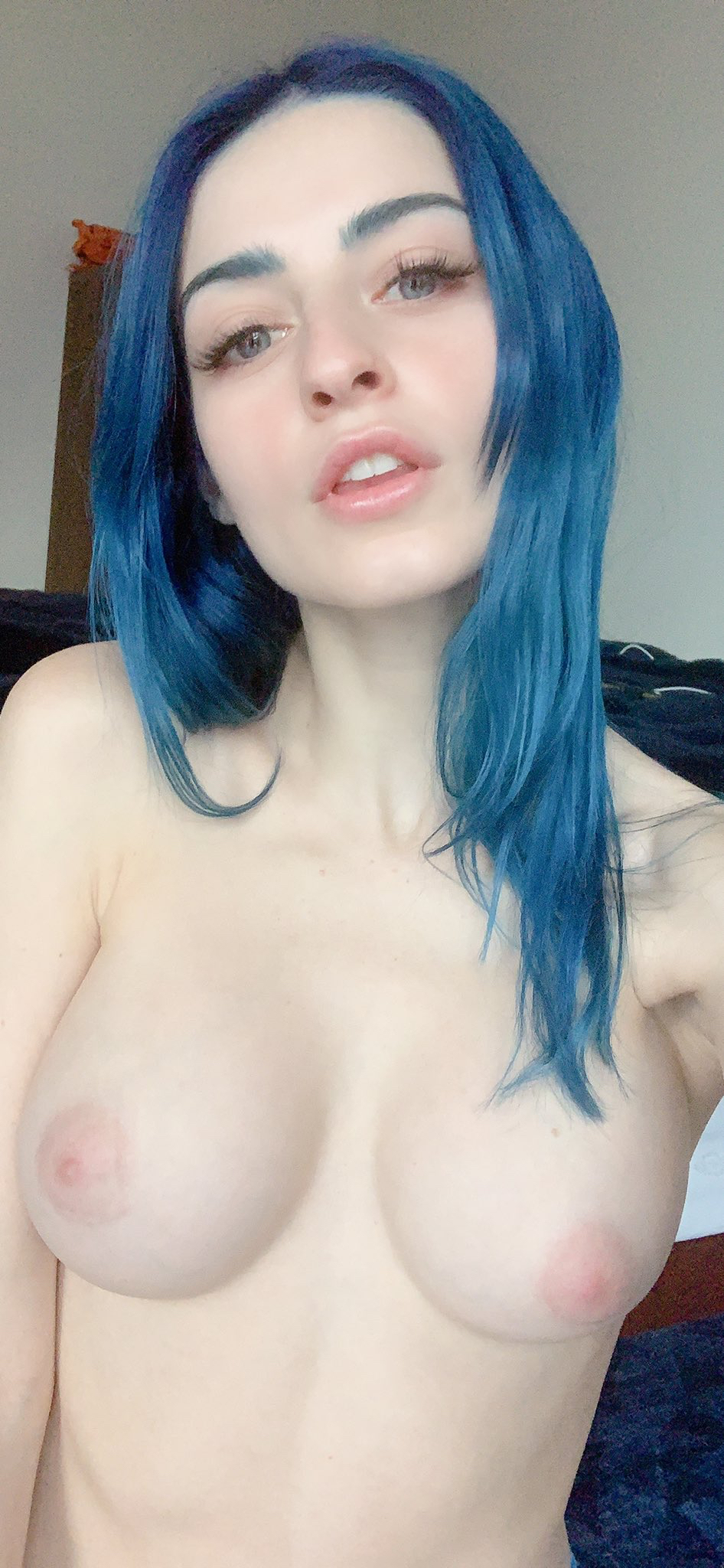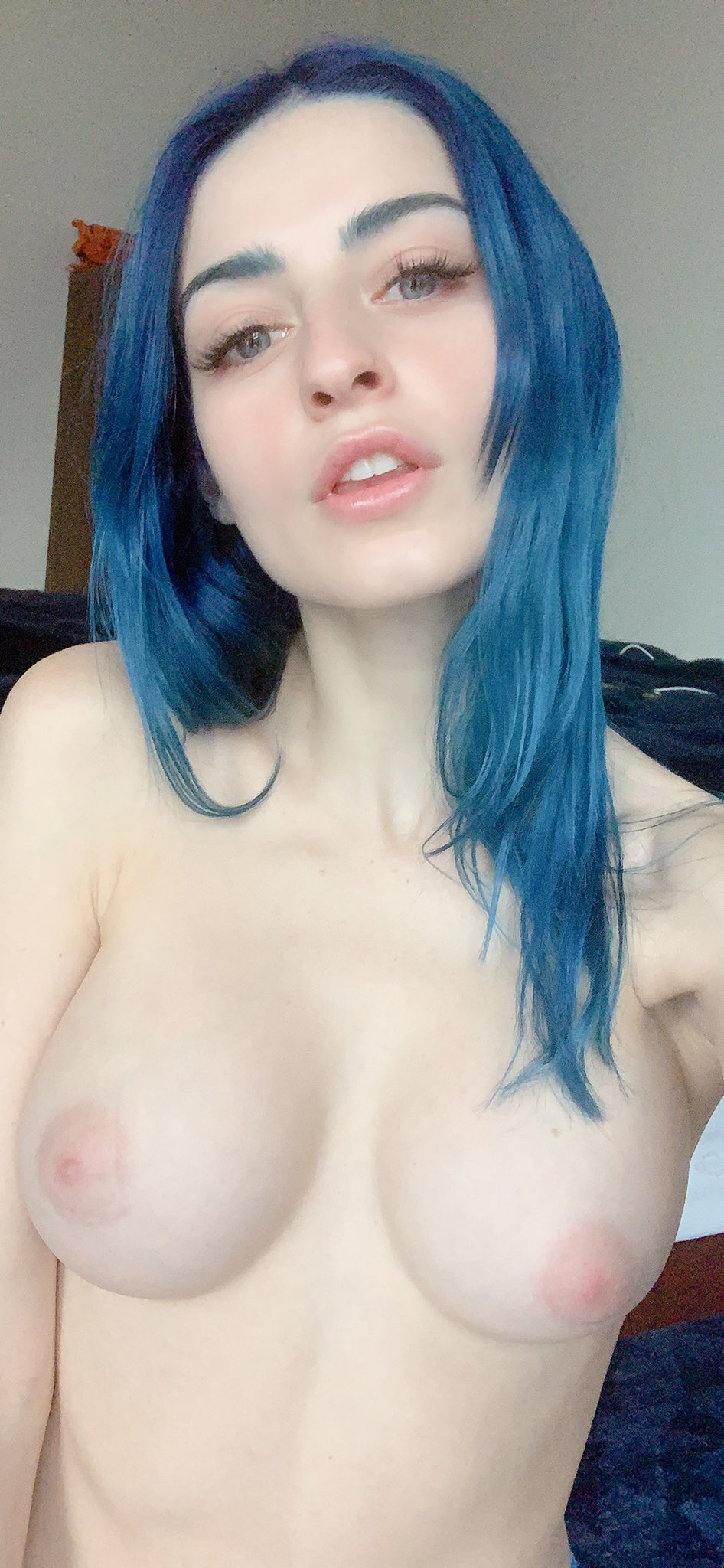 Jewelz officially entered the pornography world in 2019. She was so eager to succeed that she decided to up her game after just a few months of camming and solo filming. 
You might love to check out some scenes like the "Shoplyfter" with Wrex Oliver in July 2019 and Daughter Swap's "A Secret Nude Daughter Party," a group shoot with Stirling Cooper, Brad Newman, and Kate Bloom in August 2019. 
You might also enjoy Step Siblings' "Super Hot Stepsister Thot," a three-way film with Connor Kennedy and Lacy Lennon in October 2019. 
Recently, she shot Step Siblings' "Double the Stepsister Snatch," which was another threesome action with Logan Pierce and Paisley Bennett in December 2019 and Team Skeet's Sis Loves Me web channel's "Pocket Rocket Pussy Challenge" with Alex Jett in January 2020. 
In the Pocket Rocket Pussy Challenge scene description, Jewelz was described as a babe with a dirty mind. In the vid, she participated in the pocket rocket challenge. She had to stick a vibrator inside her honeypot while her stepbro controls the remote. 
It seems like a typical scene, right? Well, you might change your mind when you see her go in public and her stepbrother pushes the button whenever he pleases. 
Jewelz tries to act as normal as possible while she struts around with that vibrating sex toy inside her luscious pussy hole. By the look of her face, you can notice she's trying so hard not to moan. 
Luckily for her, she was able to orgasm without getting caught. That's freaking wild, don't you think?
Aside from her collaborations with Team Skeet, she has also worked for many popular porn productions. 
Some of her must-watch scenes are Naughty America's "Desert Orgy" which was a three-way action with Jay Romero and Paisley Bennett in September 2019, Nympho's "Pure Seduction With Jewelz" in September 2019, and Only Teen Blowjobs' "Blue Balls" which was an oral scene with Logan Long in October 2019. 
Also, you can include on your "watch later" list Cherry Pimps' "Jewelz Blu Will Make You Cum Live," which was a solo show streamed in November 2019, and Bang.com's "Bang! Trickery" with the famous porn actor Jay Smooth in October 2019.
At the AVN: Fresh Faces interview in September 2019, she revealed that her dream scene would be a threesome. It can be an all-girl three-way action or two boys/one girl. 
All she wants is to be dominated, as it's one of her biggest turn-ons. Jewelz even added that it's one of the fantasies she's yet to live. 
Do you need more to spice up your fapping session tonight? 
You can watch Adult Time's "Dirty Naughty Filthy," a BDSM scene with Maitresse Madeline Marlow for the web series titled "Bubblegum Dungeon" in November 2019. 
Here's my final say about this Blu beauty
Now that you're acquainted (in a way) with our blue-haired goddess, it's time to fap the blues away! 
If you want more, you can check out this ravishing Russian bombshell!