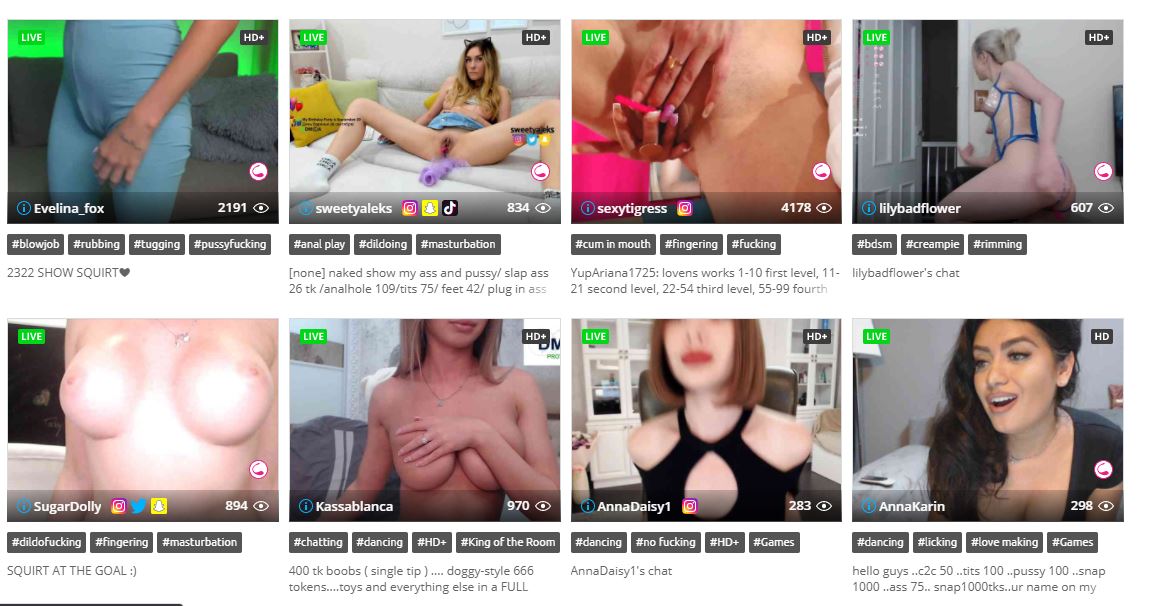 Royal Cams Review – A Majestic Cam Porn Experience
The Offer
Today we are going to be reviewing Royal Cams, an adult webcam site with tons of hot models, a nice-looking design and plenty of interesting features. In fact, they claim to have over 110,000 models working shows. One of the best things Royal Cams has going for it are that all the paid chats work at a fixed price, unlike other adult cam sites where prices vary from model to model. That is a huge plus, since it makes it much easier for users to select the performers they want to spend money on. Royal Cams is one of the more popular cam porn sites on the internet, and we're about to find out why.
Although it's called Royal Cams, there's nothing fancy or majestic about it – at least not to the naked eye. Indeed, it looks like every other cam website I've seen before. Regardless, it manages to stand out from the competition due to its large selection of spectacular models, smooth interface and useful features. Especially interesting are their tools for locating, sorting and filtering the model catalog, which makes it extremely easy to find sexy cam performers that fit your taste.
Royal Cams does a superb job of easing users into the sometimes-overwhelming experience that can be adult camming. I don't believe I've ever seen a cam site where fining and selecting models to chat with was so simple and easy. So far, so good. But is Royal Cams really worth your time and money? Let's find out together…
The Experience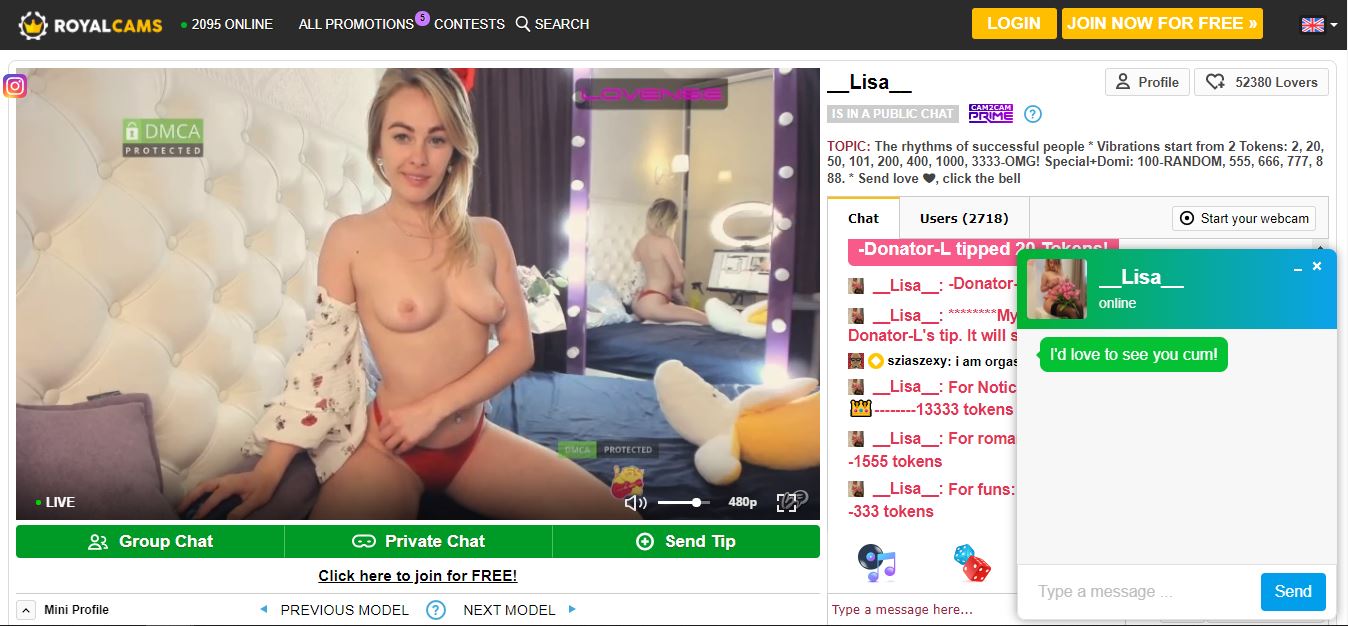 It's interesting to note that Royal Cams offers four different types of paid chats: Voyeur, Group, Private and Full Private Chats. As mentioned, the prices per minute are already set for each kind of show – instead of leaving it up to the models – which is a pretty unique and interesting concept. When it comes to selecting a model for your show, this helps level the playing field, and makes your decisions a whole lot simpler.
Additionally, it's also worth mentioning that members of Royal Cams can enjoy plenty of free content with the Basic account. This occurs when, inside the Free Chat, members send tips to the models to have them perform naughty acts. All you have to do is be at the right place at the right time, and you'll get to witness stripteases, nudity, masturbation, use of interactive vibrators and even group fucking action!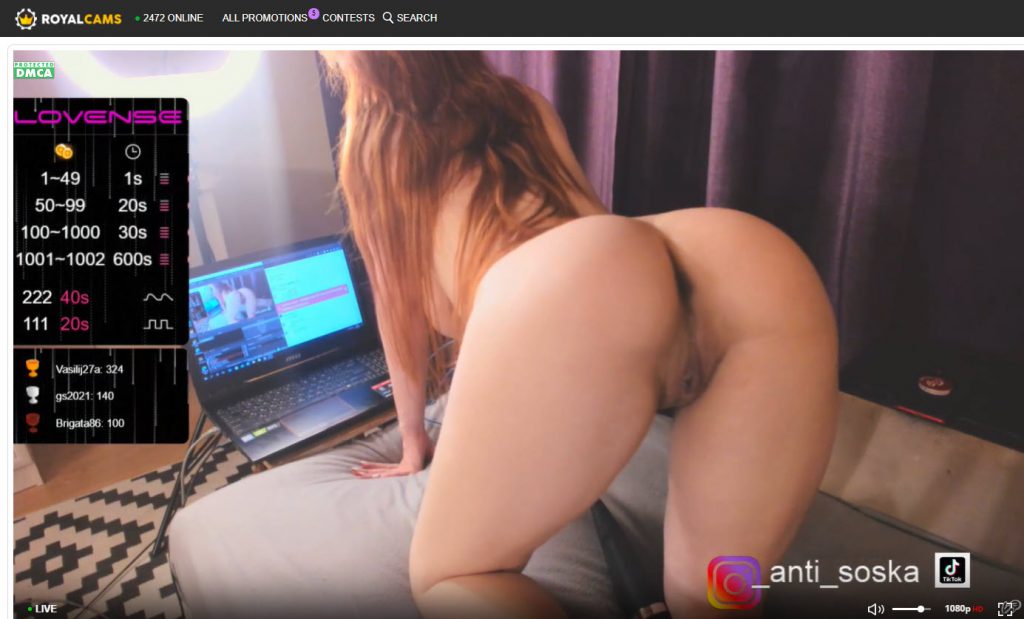 Signing up to Royal Cams is 100% Free, and watching shows can sometimes also be Free, but if you want to make requests or receive personalized attention from the models, you're going to have to buy tokens. Once you've purchase some tokens, your Basic account will be automatically upgraded to a Gold account. Later, after you've acquired more tokens, you'll get a Platinum, Diamond, then finally, an Exclusive account. As expected, the higher-level accounts get additional perks, such as less frequent ads, better chat controls and features, discounts on token purchases, etc.
The Conclusion
At first sight, Royal Cams may not seem like anything out of the ordinary. In fact, it comes across as just another generic adult webcam site. However, it's not until you sign up and receive the full user experience that you start to notice just how well put together this site is. Simply stated, Royal Cams is a solid platform that makes camming easy, practical and fun. With tons of sexy cam models all charging the same price per minute, you won't have to stress yourself out doing mental mathematics whenever you want to access a paid chat. In the end, this will save you many headaches, and make the overall experience much more enjoyable.