Cam4.com Live Cam Couple Sex Review
The Offer

If you've already tried all of the big-name adult chats out there and you're looking for a hidden gem in the cam porn industry, Cam4.com might be right up your alley! They boast mostly amateur models, including horny cam couples from locations all over the planet. There's definitely a lot of diversity on this site, and that's always a good thing! The site itself seems to be divided into four separate sections: girls, guys, couples and trans. Today, of course, we're going to be focusing on the horny couples you'll find camming on Cam4.com. Are you ready to read the full site review?
Join us as we dive deep into Cam4.com and everything it has to offer. If you love watching couples masturbate on webcam, who knows, this might be the perfect site for you. More importantly, you'll probably find tons of amateur cam models you've never seen before in your life. From what we noticed thus far, Cam4.com seems to host mostly never-before-seen amateur models. Some look super hot, some average, some are bit on the ugly side. Either way, we're going to have fun checking out this adult chat site. Do you want to come along for the ride? Then continue reading!
The Experience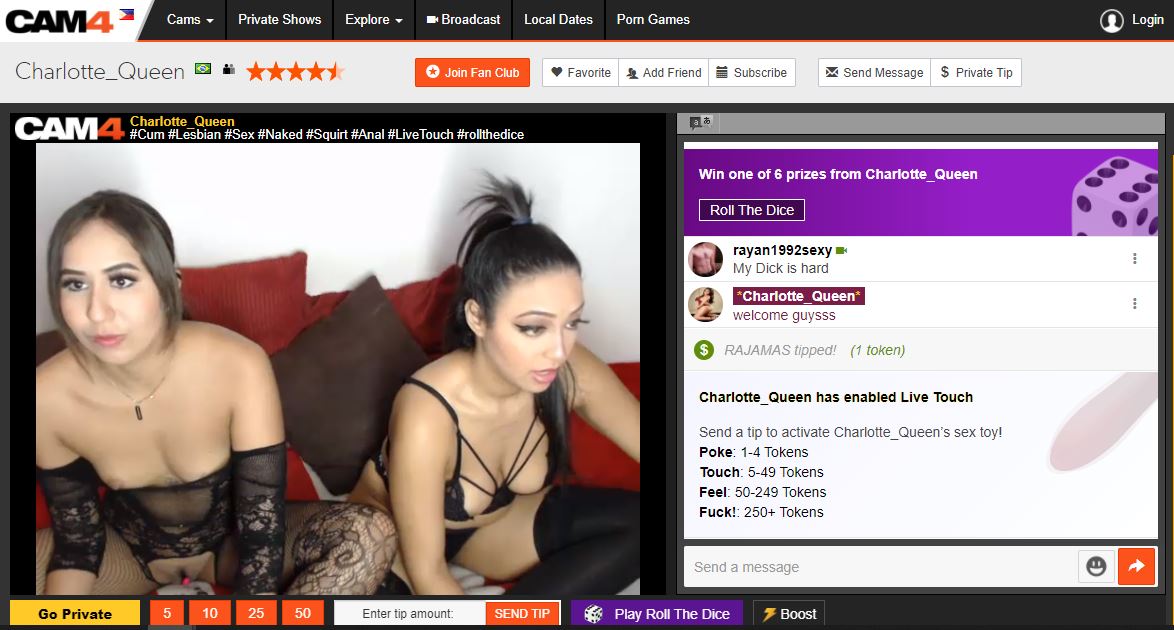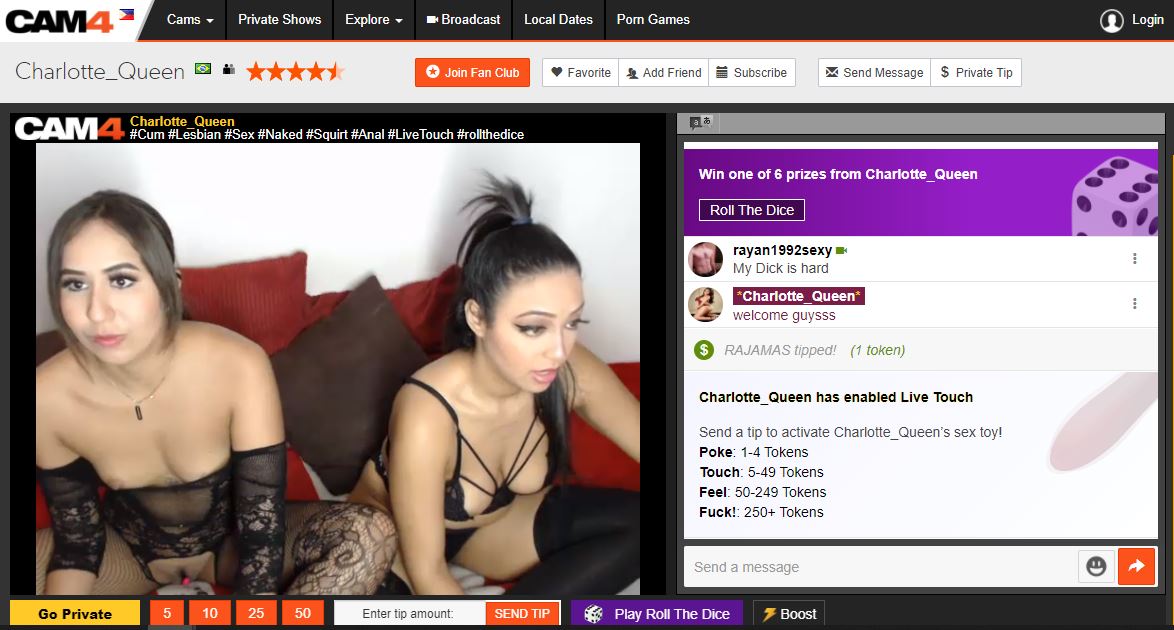 As we mentioned earlier, Cam4.com is divided into four parts, but in this review we're mostly going to talk about the "couples" section. By the way, not only is signing up to Cam4.com free, but they gift you 50 free tokens just for joining! Now that is a pretty good incentive! Members can join fan clubs, send gifts to models, send tips, watching private shows, chat and view pics and videos on profiles. If you want extra features, there are three types of paid memberships and they all cost €19.99 per month: Exclusive, Limitless and Intimate, with Limitless being the option with the most additional features. These memberships include an additional 100 free tokens.
As for the models on Cam4.con, you can find a bit of everything. We came across many sexy amateur couples from countries far away, but we also encountered some couples who were far from interesting and did not warrant our attention. Overall, however, most of the models were hot and did everything we asked without doubt or hesitation. Private shows are the best form of live sex entertainment, but they can get a bit pricey, so choose your cam companions carefully! Read their bios to find out everything you need to know and make sure to ask questions in the free chat room. That way there won't be any unpleasant surprises.
Now that you have a better idea of what Cam4.com is all about, perhaps it's time you give it a chance? You can find close to 2,000 models online, which is a pretty decent number when compared to other adult chats. Join Cam4.com now and watch horny couples from all over the world get naked and masturbate in front of their webcams! If you love live cam porn and you love watching amateur couples get nasty, this is a great site to check out. We can promise you will not be disappointed.
The Conclusion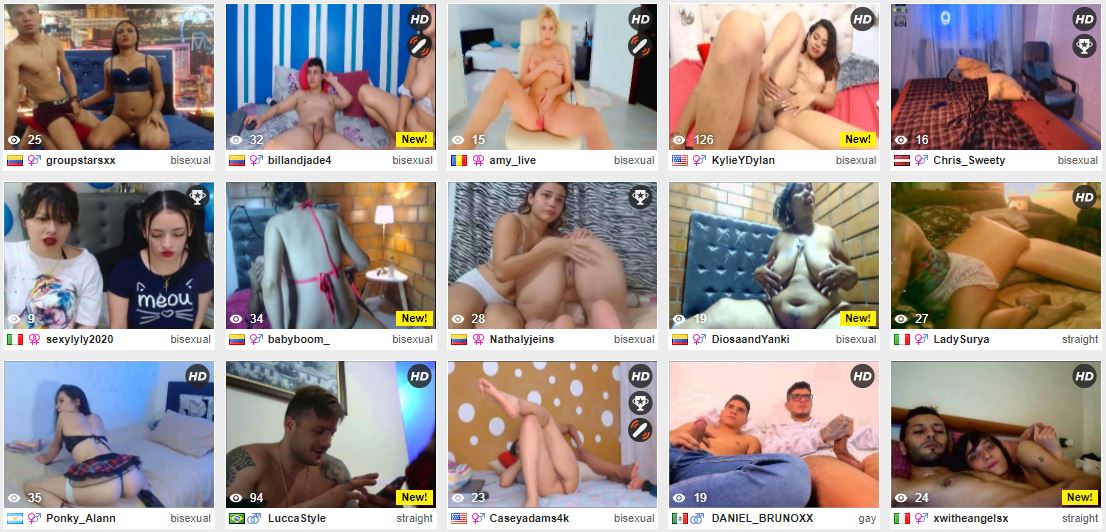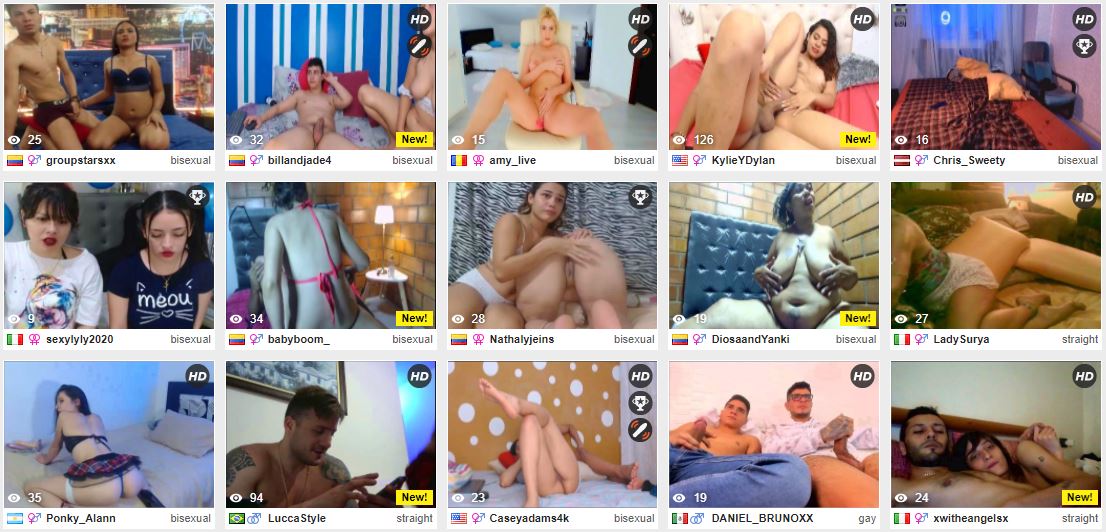 What more can we say about Cam4.com? It may not have the slickest design or the most professional cam models, but it offers something that not all cam sites bring to the table: authenticity. The performers are real amateurs doing this for fun and money. You can find dozens of horny couples: men and women, men and men, women and women, and even trans couples are available on Cam4.com. Check it out now!