What Chaturbate Couples offers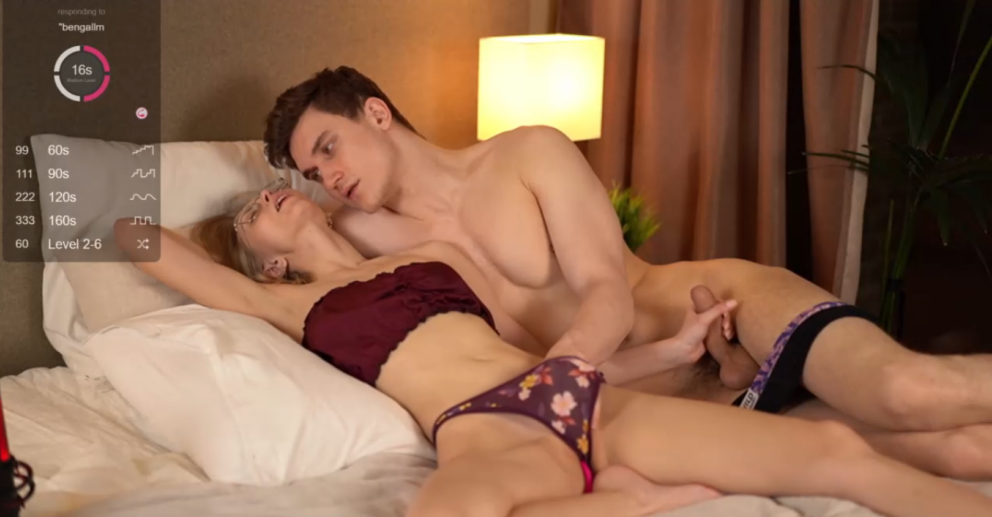 Have you ever heard of this website before? If we are being honest, there's a good chance that you've already stumbled upon Chaturbate. The website is all about giving you the best, and quite frankly, the hottest experience. Chaturbate pertains to the act of masturbating while chatting online. You'll be surprised at how creative people can get with the activity, and you only need to explore the site to see it!
Let's step inside Chaturbate now in this TopSiteCam review.
Navigation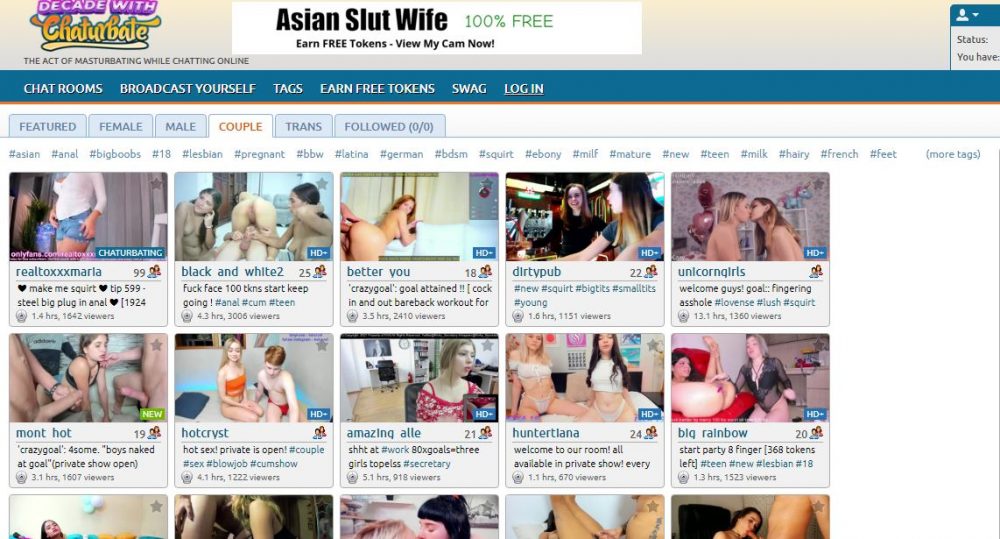 When you click on the website, you won't be redirected directly to the Chaturbate couple part. Instead, you will see the featured videos favored by many of its users. To see the Chaturbate couple videos, just click the Couple tab found on the top portion of the site, and take your pick!
Mind you – the tab will show you some really hot videos. There's no bullshit about it. Some of the videos include a hot chick enjoying a bareback workout with anal sex, and a woman putting on a cum show by fingering herself, and many more! For an even hotter experience, maybe you want to take a look at threesome videos.
The experience of Chaturbate Couple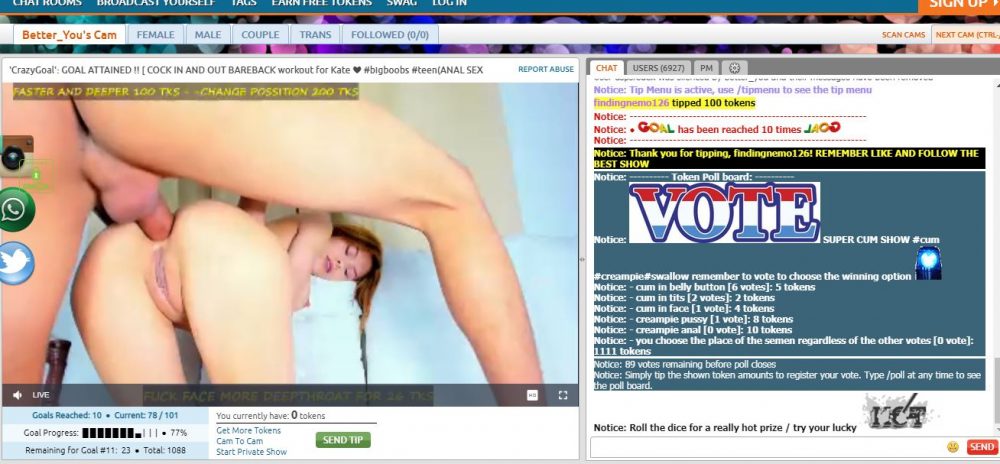 When you click on the video, you will immediately be connected to a live webcam broadcast. The action is put on display, and you can chat with the other members in the chat area. For this review, we can take a look at a hot Chaturbate couple in action.
If you are really turned on, feel free to comment or send tips. But to give tokens, you need to purchase them first. Are you hesitant about purchasing tokens? A lot of people are. So here's our suggestion – you can first enjoy the action while other users send their tips. Then once you feel the need to see the performer's full potential, that's when you can buy some tokens.
For instance, this video about Kate is really interesting. You need to give 100 tokens so the guy can fuck the girl deeper and faster. On the other hand, changing position requires any user from the chatroom to provide 200 tokens. Do you want to see Kate getting face-fucked for a deepthroat action? Then spare 26 tokens!
Value
The token values are as follows:
100 tokens: $10.99
200 tokens: $20.99
500 tokens: $44.99
750 tokens: $62.99
1000 tokens: $79.99
The price actually ranges from $10.99 to $7.99 per 100 tokens. It depends on how many tokens you'll end up buying at once.
Conclusion
Chaturbate is one of the best websites you can rely on for hot live cam sex of sexy couples (perhaps a good alternative if you are done checking out Bongacams couple videos). The variety will really surprise you, and there is something fun to see every time. Believe us. If you want a hot cum show, you only need to select the video with the best couple. You can enjoy your jerk-off session or hot sex with your own partner.
There are dozens of couples in Chaturbate! Take your pick!
Before you go, check out Couples on Camfinder.