There are so many pretty ladies in the porn industry, and you might have a hard time choosing your favorites. 
Well, let me tell you this — you don't have to select only one or two. You can pick as many favorites as you like. This means you're free to fap to a different pornstar every night. Sounds awesome, right? 
As for me, I got a list of favorites. And the #1 on my list is Morgan Rain, a beautiful blonde bombshell. The first time I saw her, I was instantly hooked. It's like my masturbation sessions will never be the same without her. 
With those piercing eyes and yummylicious body, I think I'd always be getting the best orgasm of my life every single night. 
She never failed to make my sexual fantasies cum true with the topnotch quality movies she starred in. 
Apparently, you're now excited to get to know more about this Caucasian babe. Cum with me and let's learn more about this delish goddess!
A pretty blonde that'll take your breath away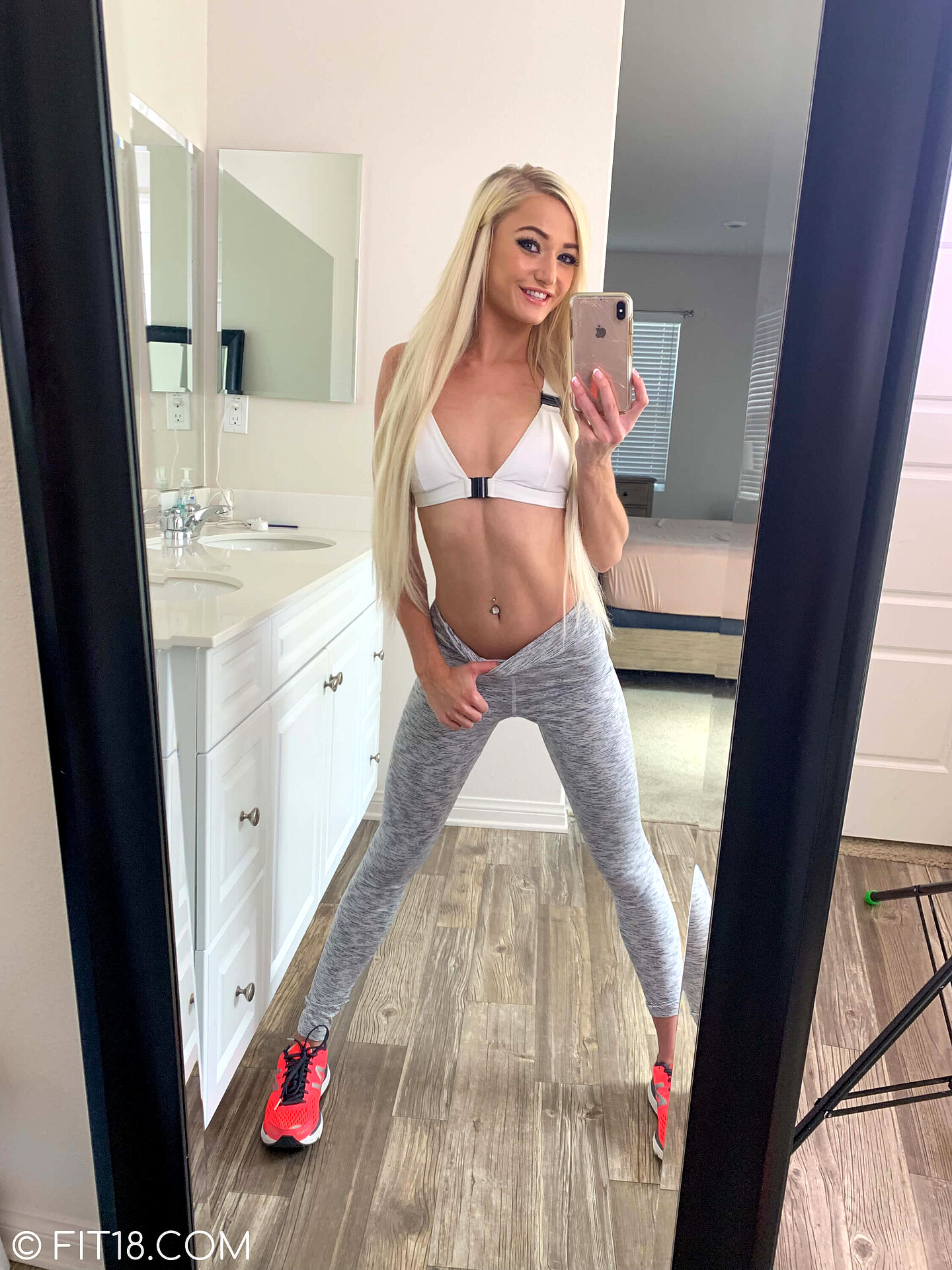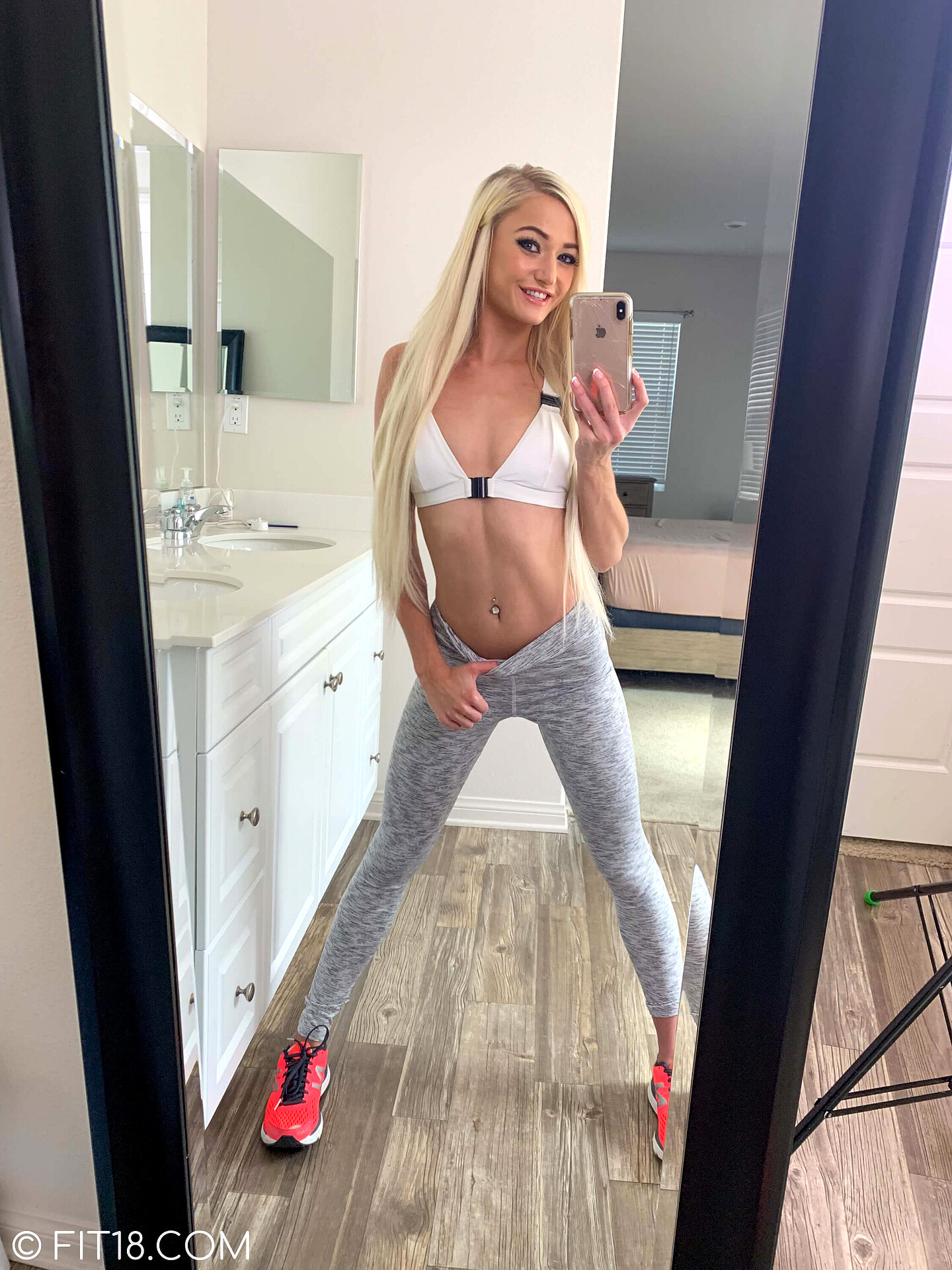 Morgan was born on the 21st of November 1996 in California. She's a breathtaking blonde hottie with lustful thin lips, mesmerizing blue eyes, and long wavy hair. 
If you ask me, I think that she's a total package. I mean, every part of her body is freaking hot — no exceptions. 
Although she got small titties the size of 32B, porn lovers who love big-tit women might still go crazy for those cute orbs. Not to mention she's got an amazing ass that seems to be perfect for a night of lovin' and spanking!
Anyway, what I really liked about her breasts is they're all-natural. I meant no offense to gals with enhanced boobies. There's nothing wrong with improving one's physique. What's important is the fact that it can help boost their self-esteem. 
Morgan got a piercing on her navel, which added to her sexiness — ahh… I'd love to play with it with my tongue. 
She lost her virginity before she turned 18 years old to her boyfriend. Since she was young, she considers herself a free-spirited and creative person. And yes, she got a pretty interesting sexuality that her fans love. 
As of this writing, Morgan is in a relationship. She said that her boyfie is her fave sex partner. He's also her #1 fan and loves watching her x-rated scenes. What an awesome relationship, right? 
When it comes to her family, our lovely goddess shared that they're very open-minded to the career she has chosen. They're always giving Morgan the support she needs for her porn journey. 
Morgan's adult film career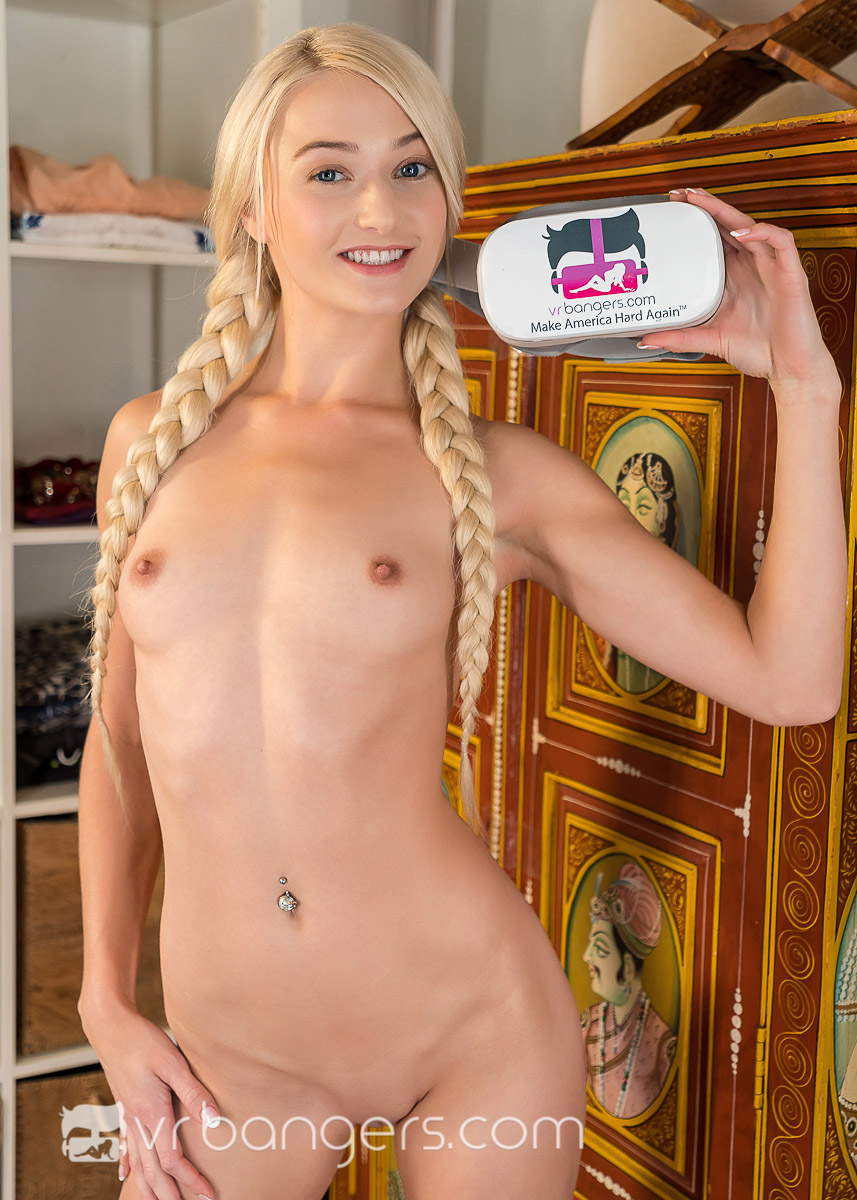 Morgan made her official porn debut in the first half of 2019, when she was 23 years old. This means that she's pretty new to the porno world. 
Despite being a newcomer, she got a considerable experience that helped rock most of her scenes. Before becoming a professional pornstar, she was creating and publishing her own XXX content on ManyVids. In fact, she has already made more than a hundred videos on the said site. 
Most of her flicks were under the blowjob, toys, and solo categories. 
With the experience she has, she didn't have a hard time transitioning to the adult filming industry. Shooting her first scene was like a walk in the park — she enjoyed every minute of it. 
During her first year in the realm of porn, she has starred in over 14 scenes. That's quite impressive, don't you think? 
In one of Morgan's interviews, she admitted she still encountered some challenges despite having lots of experience. But it looks like she found a way to get through those challenges with poise and charm. She has shown everyone that she got what it takes to be a professional pornstar. 
Her masturbation scenes are freaking intense, especially if she's using different kinds of sex toys. According to this chick, her personal favorite is the Hitachi. 
One thing I like about her is she always gets strong orgasms — and she can even squirt! Oh, yes, a squirter.
Morgan believes squirting is a sign that someone is satisfied and has enjoyed the sexual chemistry. 
Anyway, I found a porn movie where she played with a Hitachi together with Jaycee Starr. Both of them have shown and experienced real passion. And it seemed like they enjoyed working with each other as they filmed two more scenes together. 
Wait… there's more! Morgan has also shot an x-rated movie for Yummy Girl with the luscious Sofie Marie, and indulged in an extreme group action with Kyle Mason, Paige Owens, and Jessy Jones. 
Her favorite position is the doggy style and creampies turn her on the most. She loves it when her on-screen partner cums all over her gorgeous face!
So far, she has worked with several famous porn actors like Sam Shock, Chad White, Lucas Front, Donnie Rock, James Deen, and Dorian del Isla. 
She has made a total of five scenes with Kyle Mason, so I guess these two know the right way to satisfy each other. 
As for porn studios, Morgan has worked for ManyVids, Hustler Video, Tiny4K, Spy Fam, Cherry Pimps, Passion HD, Mofos, Kelly Madison Network, Lubed, and Deeper. 
A music-loving babe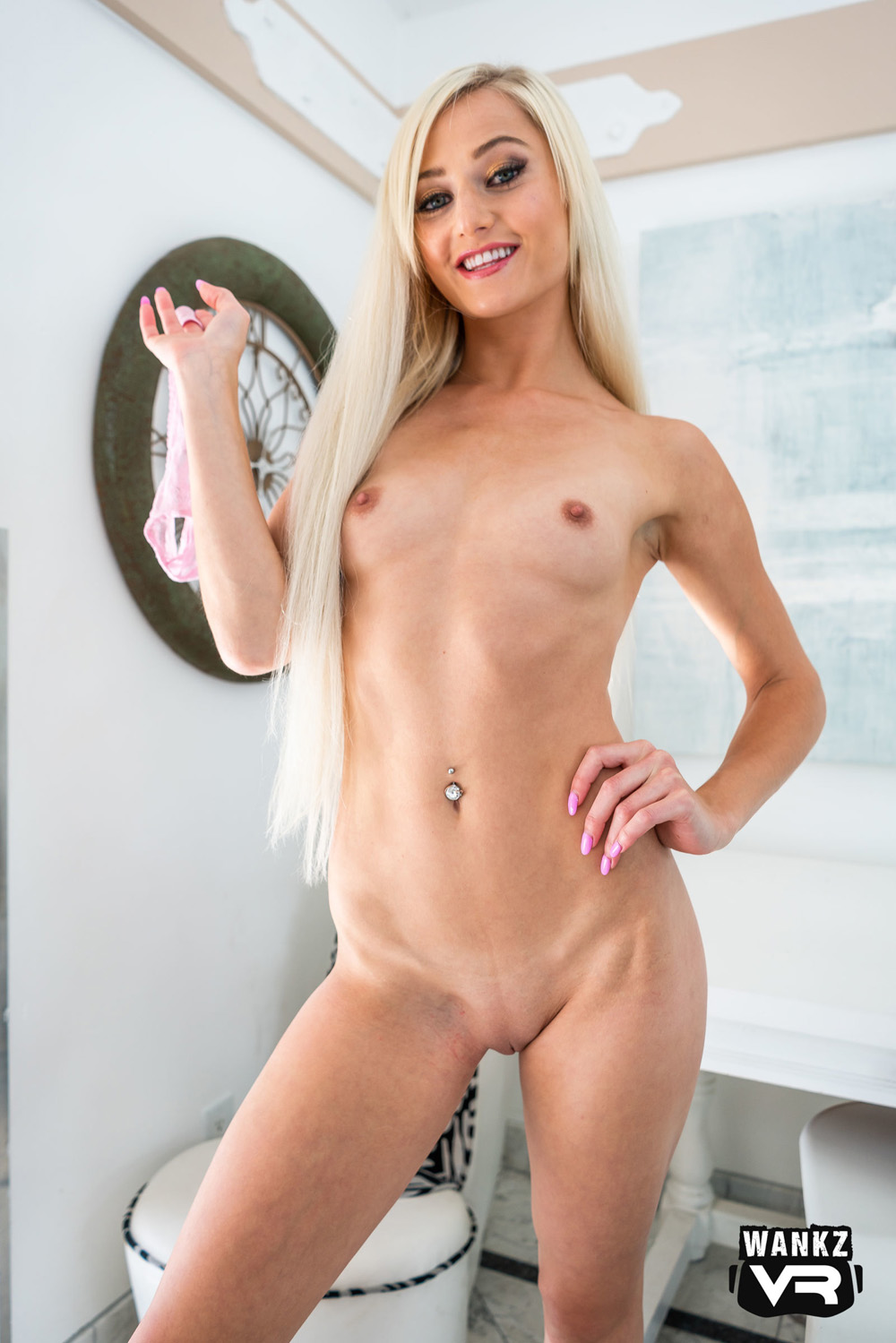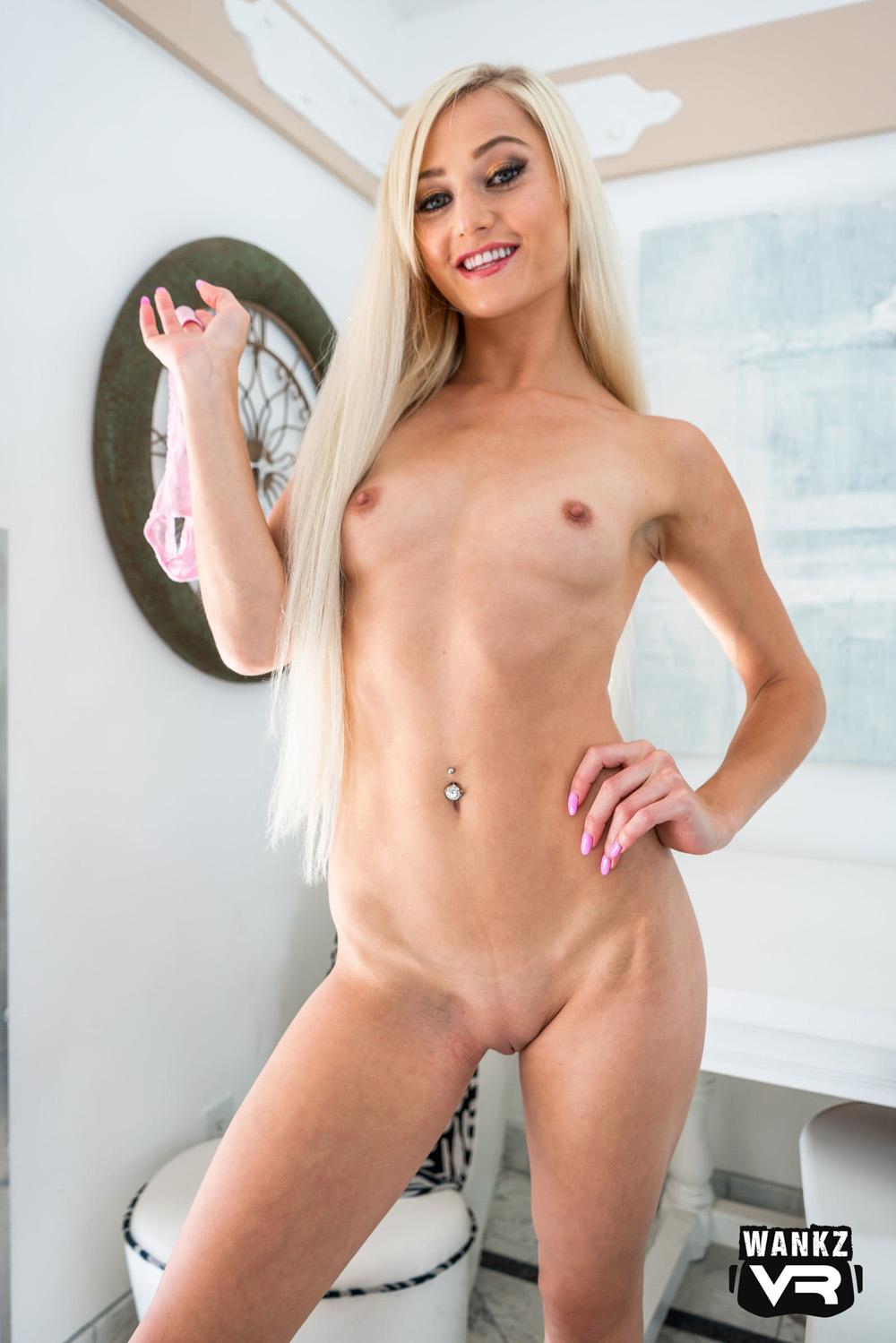 When Morgan was asked about her life philosophy, she said she wants to enjoy and live in the moment. 
Perhaps you're wondering what she does when she's not filming a porn scene. Well, just like most people, she loves listening to music. Her favorite is alternative rock. Nice choice, huh? 
She couldn't last a day without music — she's indeed a legitimate music lover. 
Till now, Morgan is still creating her own content. If you want to check them out, you can follow her private Snapchat account. 
Morgan's fap-worthy nudes you shouldn't miss
Finally… the best part of this article about Morgan Rain. I'm pretty sure you're going to like this so much that you'd be fapping all night!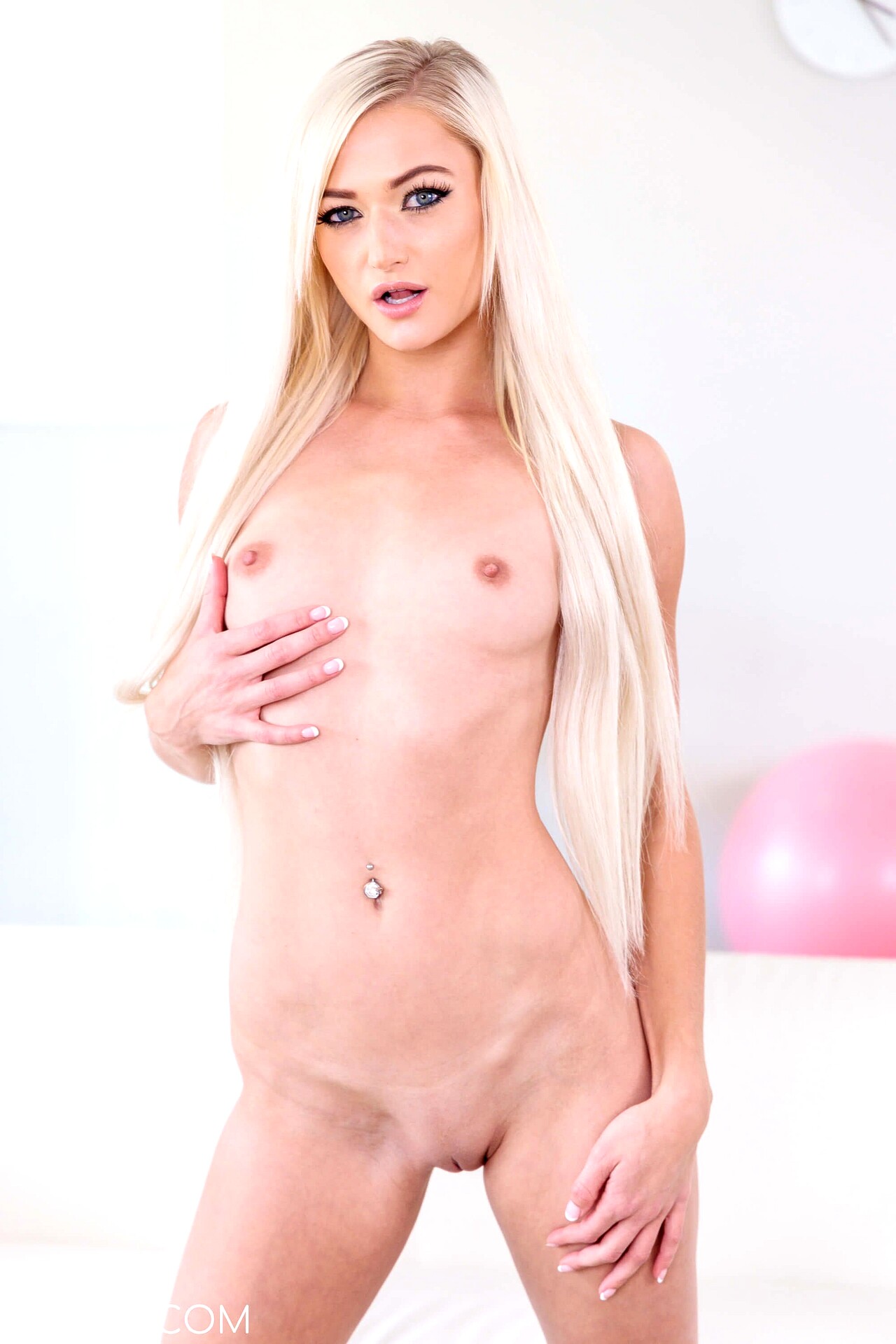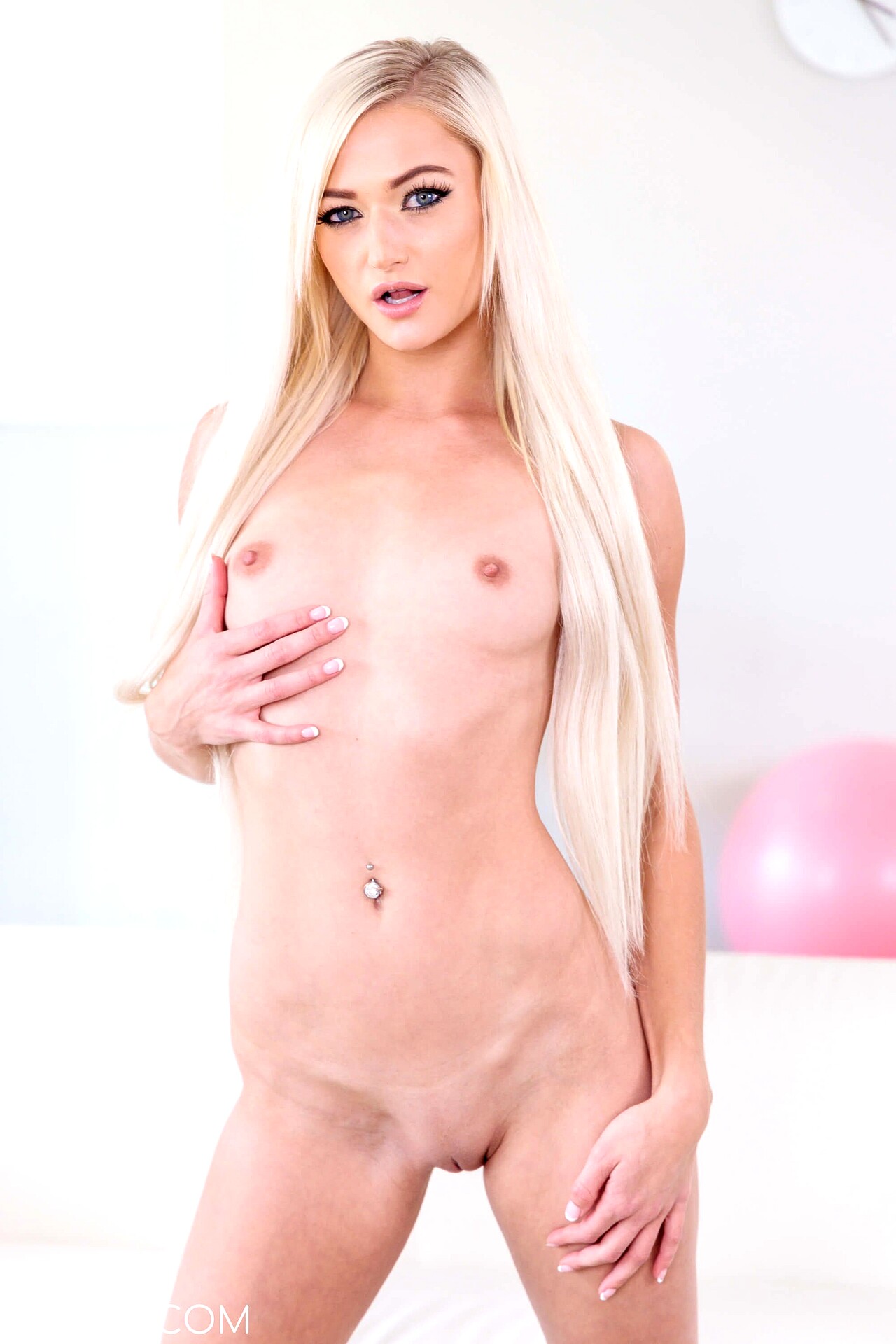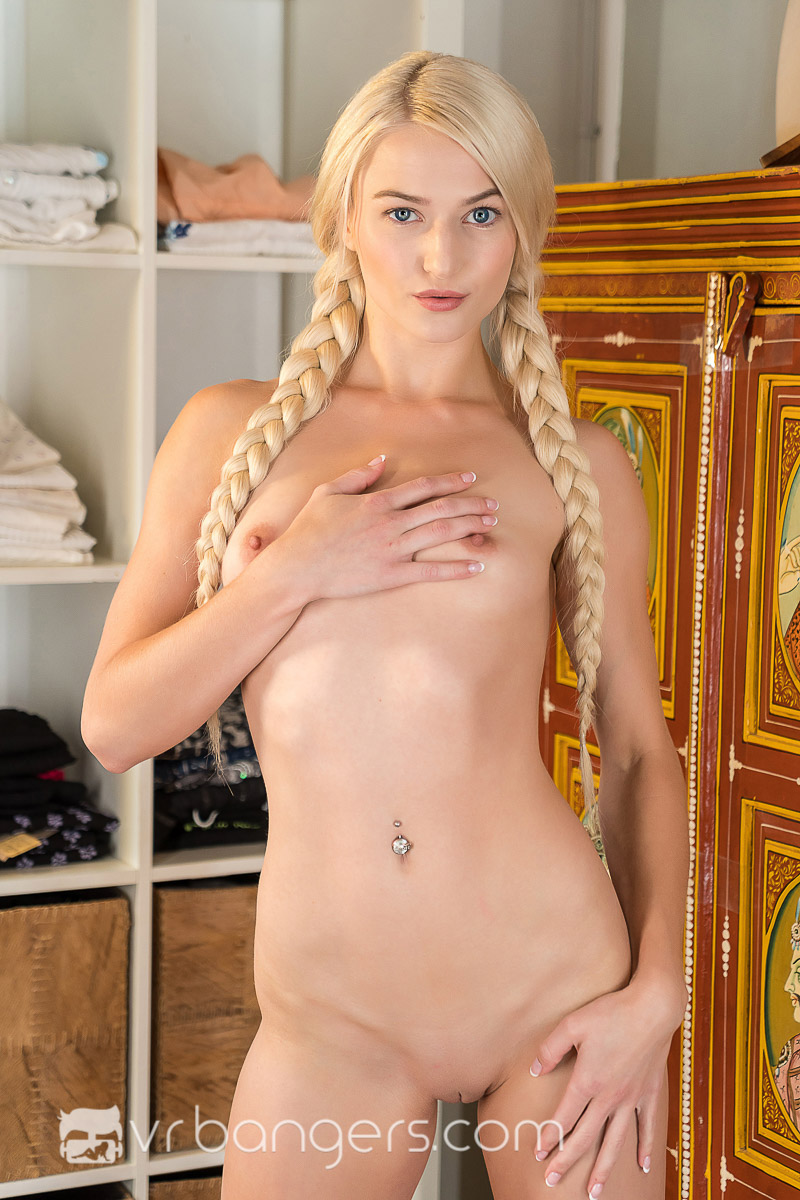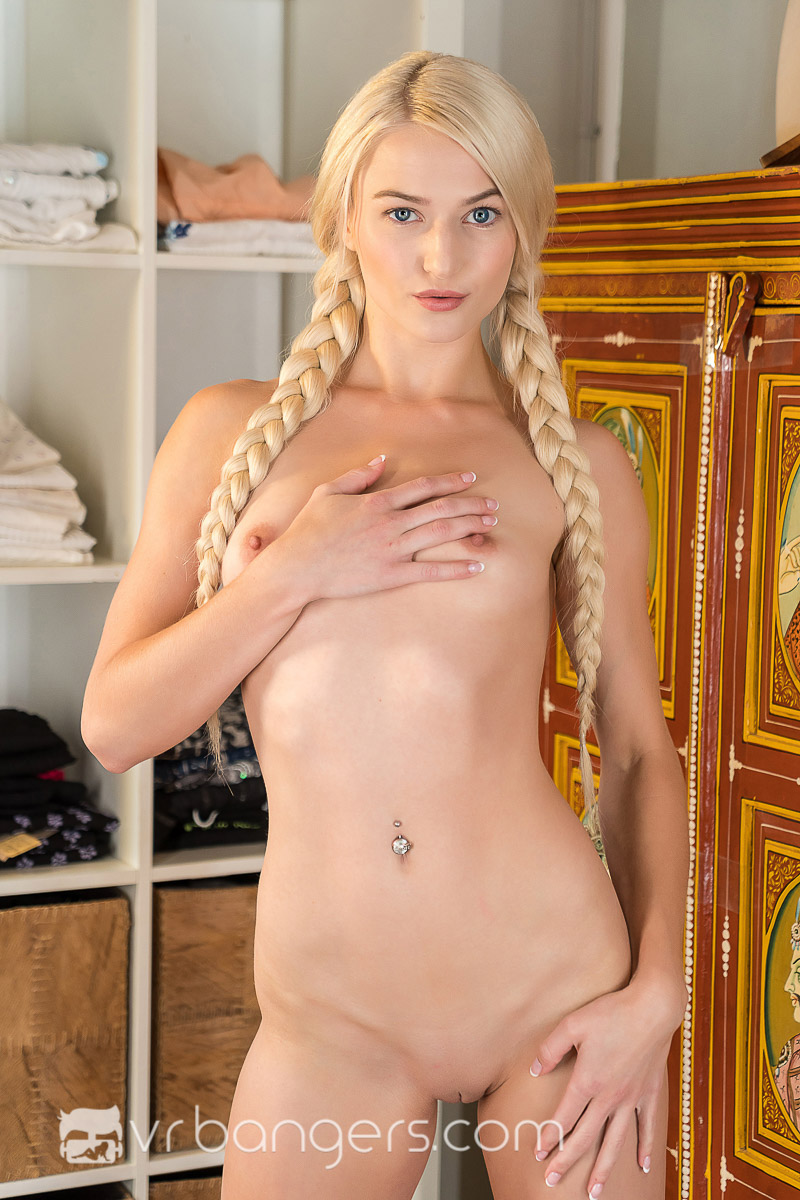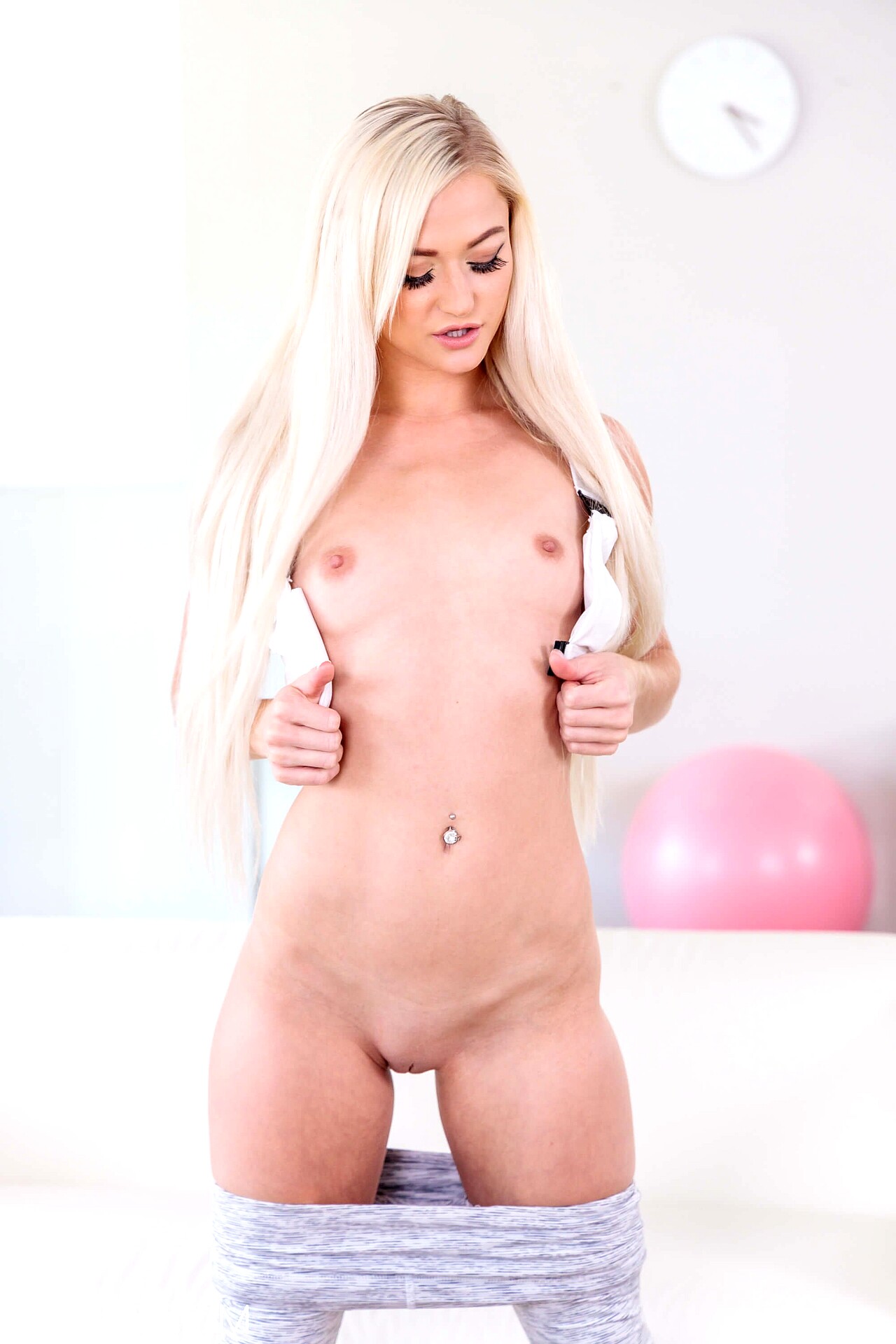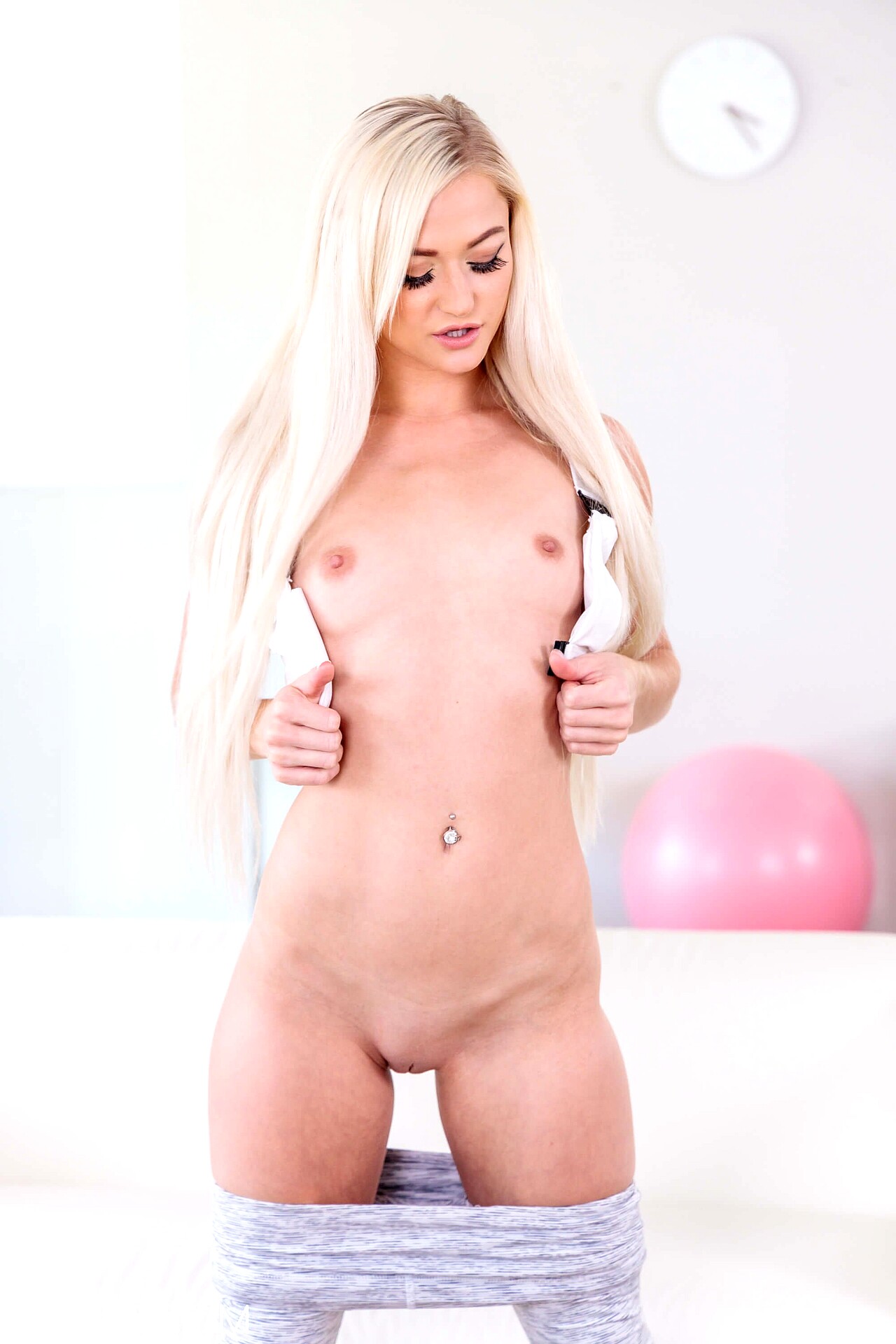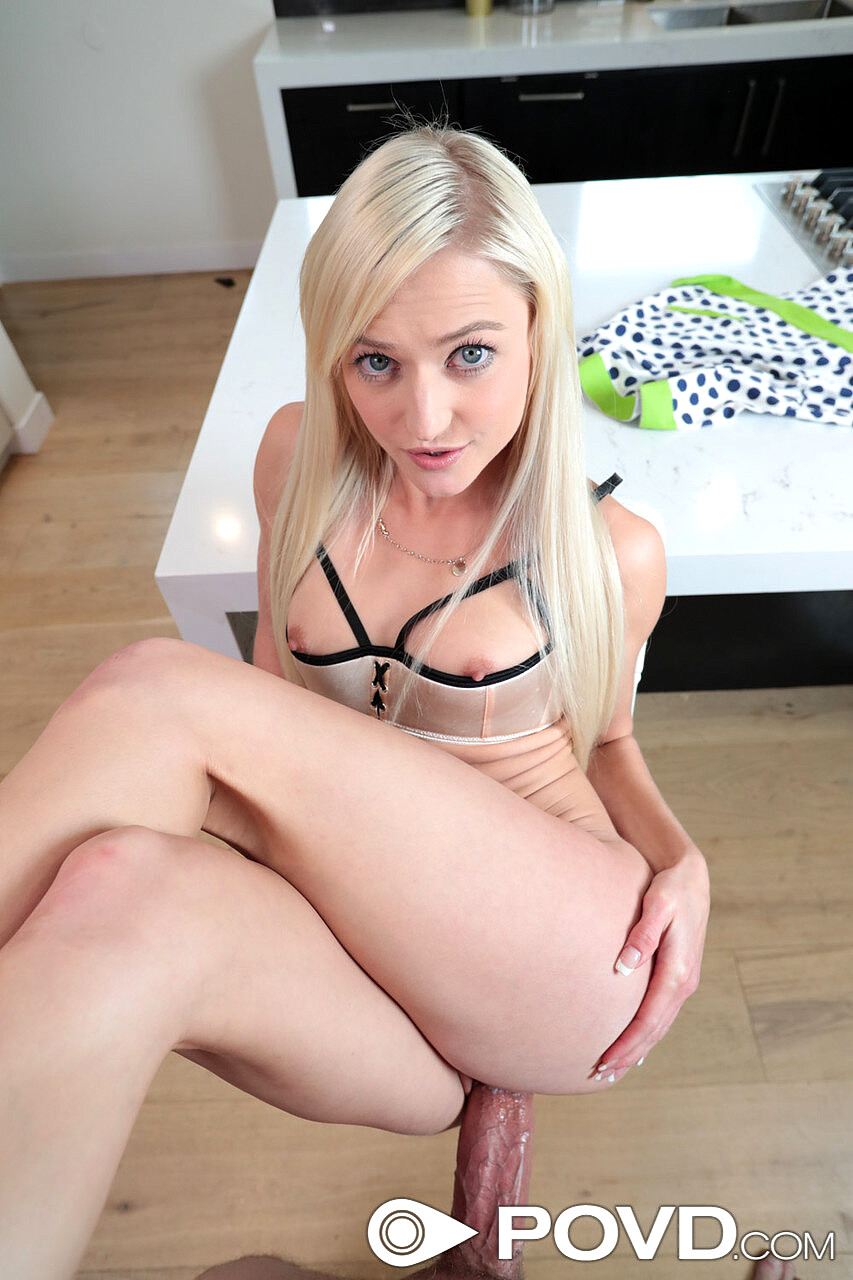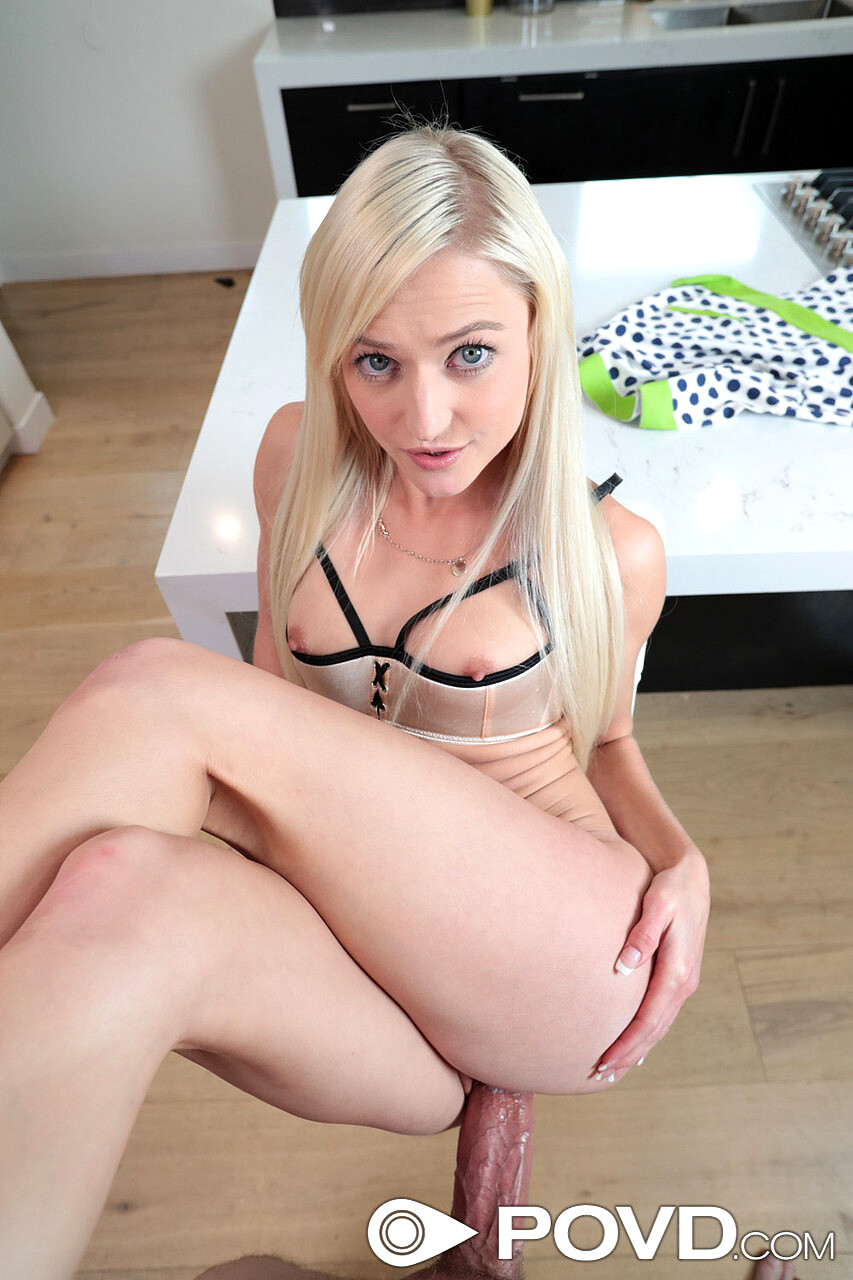 Here's my final say
Did this blonde siren give you a rock hard erection? 
If you want more of this mouth-watering stuff, you can check out the stunning Marilyn Sugar.