Are you into tattooed babes with blonde hair and blue eyes? High five, man — welcome to the club! I'm pretty sure you're going to like what I have in store for you. 
Perhaps you already have a favorite girl in the porn industry, but I guess you can add this chick to your favorites list. With her amazing physique and killer smile, I don't think you might be able to resist her. 
The babe I'm talking about is Karla Kush. She's a titillating blonde bombshell that can take your breath away the moment you look straight to her eyes. 
I got a good feeling that your curiosity at this woman is at its peak right now. So I guess it's about time to introduce you to her. I hope you're ready as this might be a climactic experience. 
Who is Karla Kush?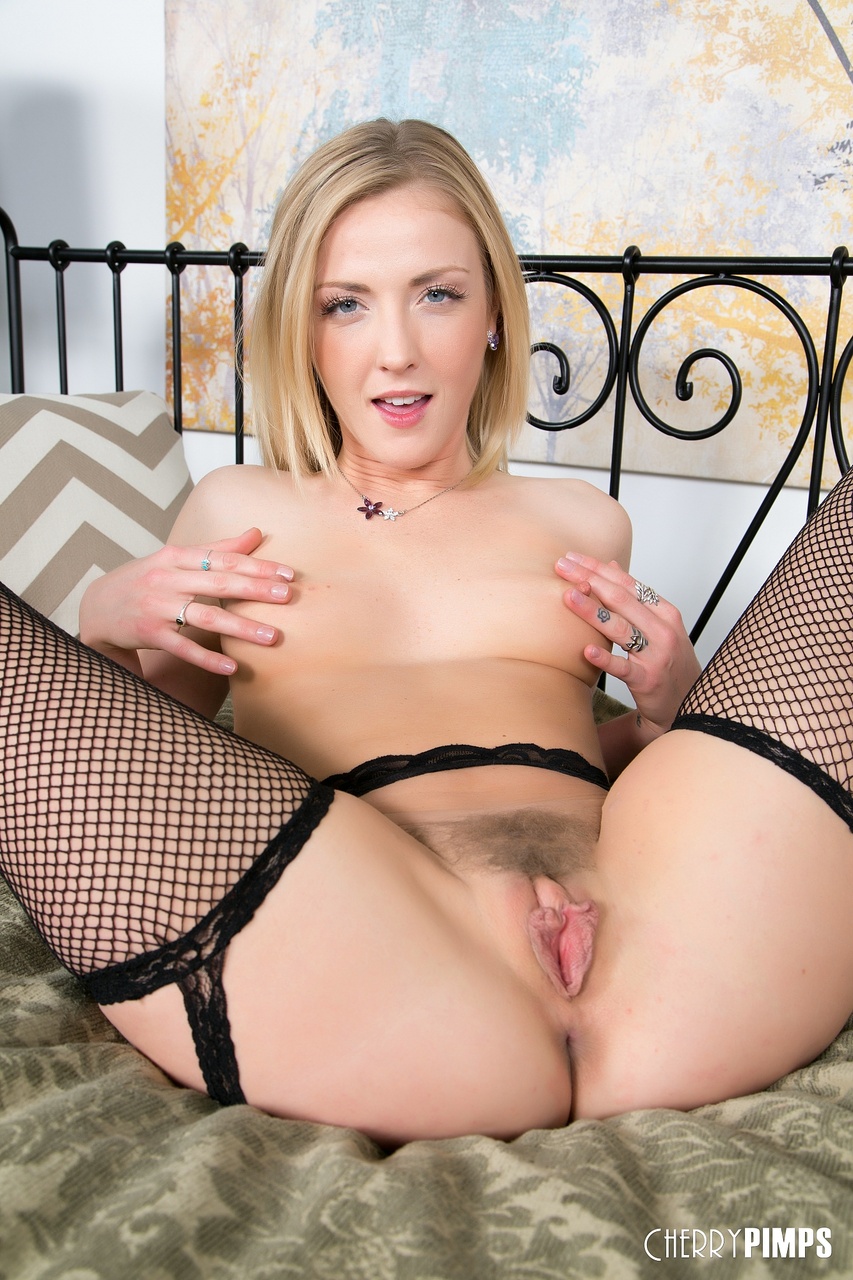 Karla is an American porn actress who was born on the 19th of January 1991, in Las Vegas, Nevada or also known as "the city of sin". She has a pretty interesting ancestry as she's of Welsh, Austrian, Swiss, French, Sweden, German, and Hungarian descent. That's quite a mix of ethnicity, don't you think? 
She has tattoos all over her body. One above the knuckle of her left ring finger (a sunshine design), one below the knuckle of her left ring finger ("love" script), one on the back of her neck (a Sacred Om symbol), and one on the outside of her right forearm (a Reiki symbol which means peace in Sanskrit surrounded by lotus flowers).
When she was 10 years old, her parents divorced which forced her dad to move to Texas. Technically, our goddess grew up in Vegas while spending a lot of time in Texas. In fact, she went to high school in both places. 
While she was still studying, her favorite extra-curricular activities are mostly theater-related. Karla's even good in figure skating as she studied it for one and a half years. 
When she was 14, she worked as a nanny. She only left that job when she entered the adult industry. 
However, there's something more significant that happened when Karla was 14; she lost her virginity. I heard that she's been a bisexual ever since so her sexual encounters were with both genders. 
Unfortunately, she's not really proud of her bisexuality back in the days. She even feels uncomfortable about it, so she decided to sleep with more guys than girls just to hide it. The total count before she joined the industry was 30 people. 
When she turned 18, she moved to Seattle, Washington where she met and married a soldier. Sadly, they divorced not long after. 
Karla Kush's adult film career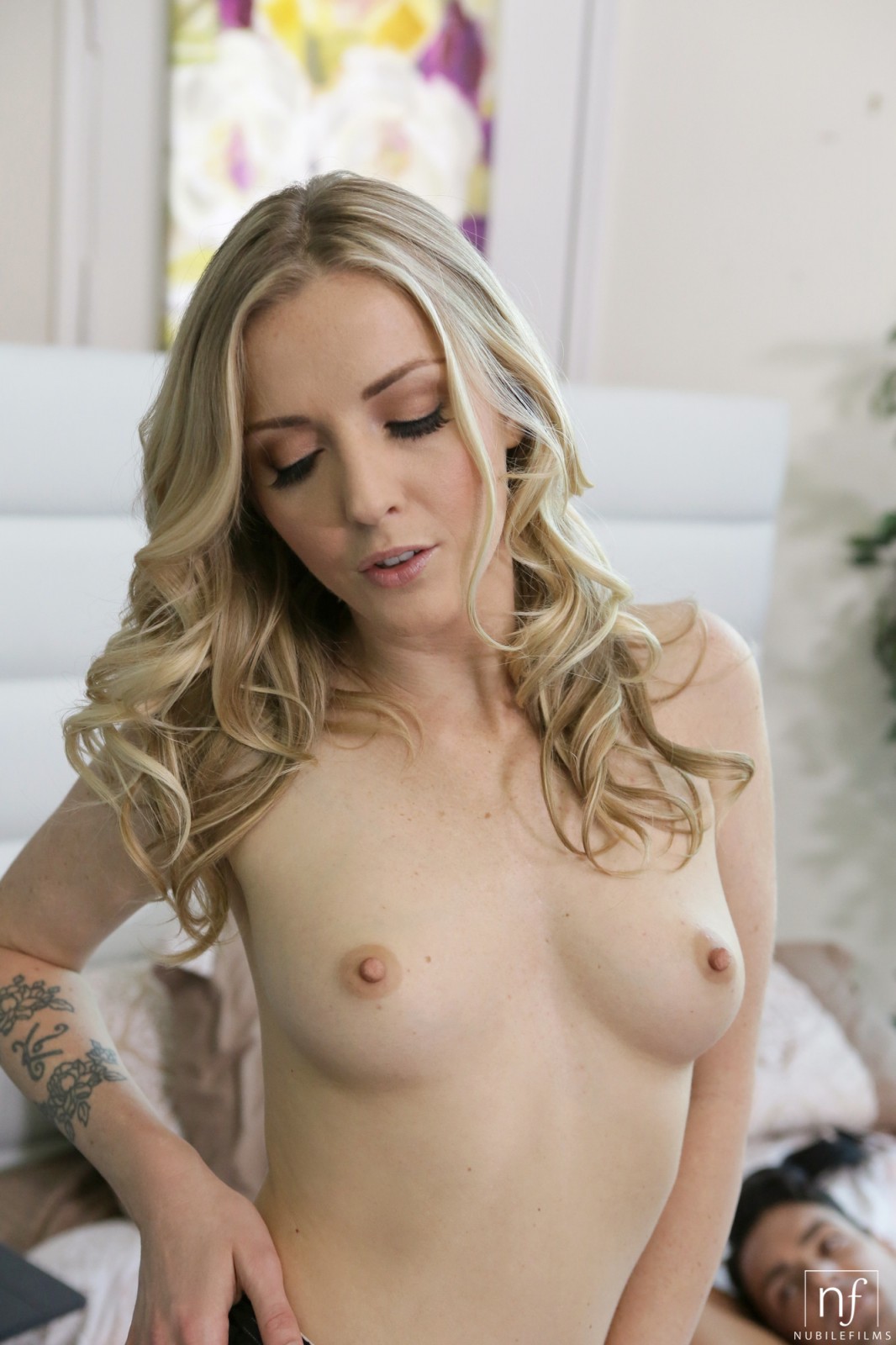 What I really like about Karla is she has natural tits. Yes, sure, they're not that huge but I'm pretty sure pervs who love women with big tits might still love them. With her little body, she can be considered as a petite chick. 
Every time I look at her, I can't help but notice her perfectly proportioned figure which can be perfect for a modelling job.
Before Karla became a pornstar, she joined the camming industry first where she worked as a cam girl for 6 months. Because of her awesome shows, a company contacted her and volunteered to represent her. She asked her boyfriend's permission, and she got a positive response. He even encouraged our siren to go for it. What an understanding partner!
Her first film was produced by Team Skeet in 2013. Not long after that, she worked in various networks and sites such as New Sensations, Elegant Angel, Naughty America, Tushy, When Girls Play, Reality Kings, Nubiles, Blacked, 21 Sextury, Girls Way, and Evil Angel. 
Karla is a freaking genuine squirting machine — and porn fans love her for that! As a matter of fact, she was even awarded for all the squirting scenes she did. She received numerous nominations and awards and one of those is the Super Squirter of the Year at the 2016 Spank Bank Award. 
Her favorite scenes were her girl-on-girl action with Riley Reid and the saucy boy-on-girl action with Daniel Hunter. In an interview, she admitted that she has a huge crush on Daniel. So yeah, that's a dream cum true for her. I mean, not everyone gets the chance to fuck their crush, right?
Honestly, the fact that she was once a nanny turns me on so much. And what's even more interesting was when she played the role of a babysitter in the porn movie "Cute Little Babysitter 4" with Eric Everhard. Well, her experience paid off. 
Karla Kush's private life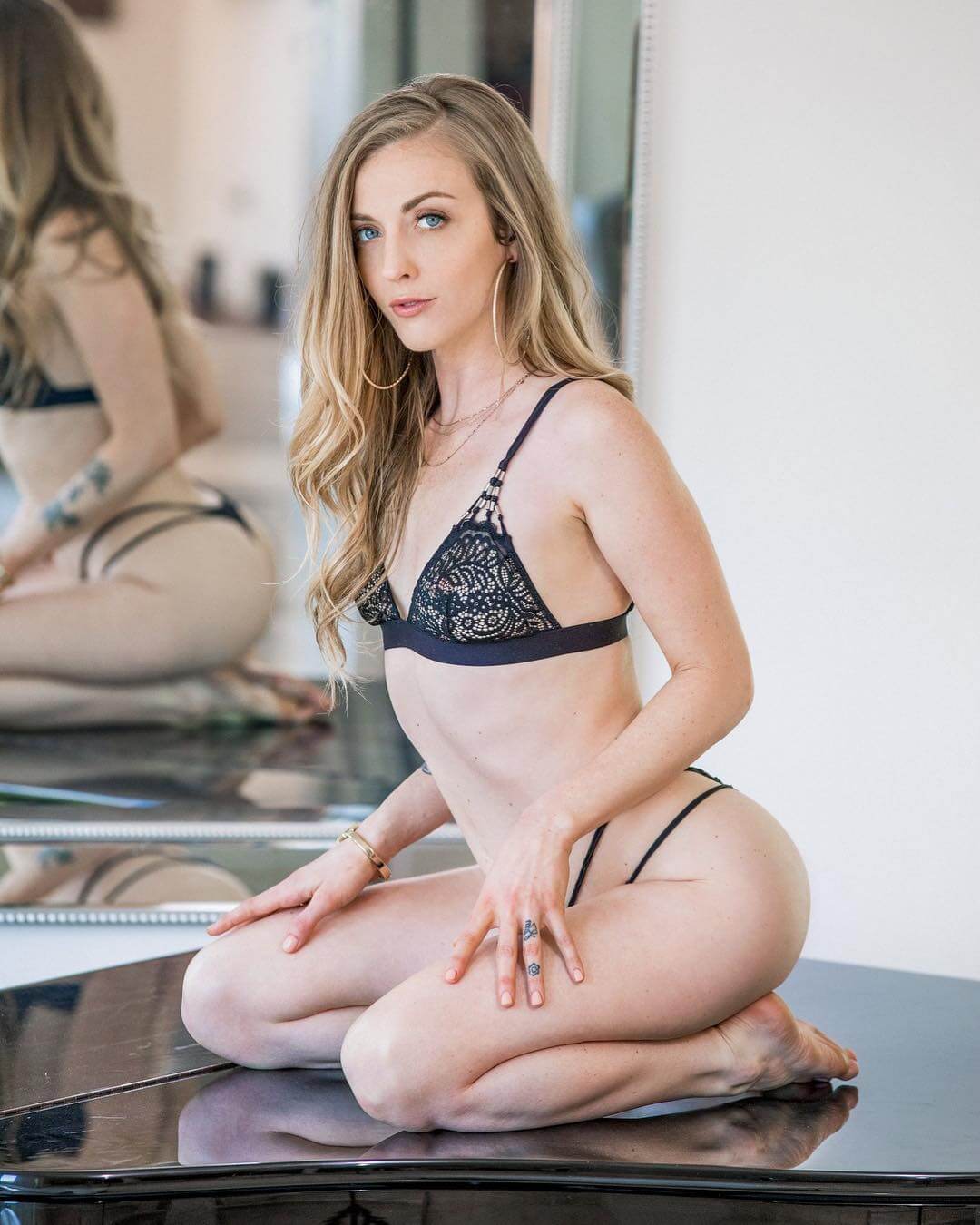 Like what I mentioned earlier, Karla is a bi which means she'd get along with lesbian girls in the industry. It might be true that she wasn't proud of it back then, but when she began doing porn, she became comfortable with that fact. 
Since she's a true bisexual by heart, she got the award "Not 'gay for pay', but BI every day" at the 2015 Spank Bank Technical Award. 
As for Karla's hobbies, she really likes to draw and enjoys cooking healthy meals. She has a pet turtle and two pet cats. She calls the black domestic short hair "Pablo", while the Siamese is named "Fiona". 
Her taste of music is also interesting as she really prefers listening to indie rock, classic rock, and some old country music like Willie Nelson and Johnny Cash. 
When she's not shooting porno, she spends her time watching foreign movies, documentaries, and most of the classic films. 
When asked what she wants to do in the future, she said that she'd like to live on a farm, so she can grow her own organic food. Also, she'd want to live off the land. It seems like our petite angel loves organic and healthy stuff. 
Karla Kush nude photo collection
Waiting for this? Enjoy!
Here's my final say
Did you enjoy those buck naked pics of Karla Kush? Well, I did — I even had multiple orgasms. 
Hopefully, our girl Karla can help you have the best fapping session tonight.