Are you a lover of Gallic stunners? If you are, then you might find yourself in awe when you check out French GFs as it's brimming with lovely French amateurs. They're stripped naked and ready to entertain you in unique ways they know.
These luscious babes may look classy on the outside, but if necessary, they're more than willing to get down and dirty to give you the type of satisfaction you're craving.
Nasty amateurs from France and Quebec are flaunting their saucy figures in hardcore and solo action. Although the website really doesn't offer lots of exclusive material, it can provide you tons of content — enough to keep you entertained till the sun rises!
Did this site pique your attention? Well, let's get to know more about what it can offer in this detailed review.
The content on French GFs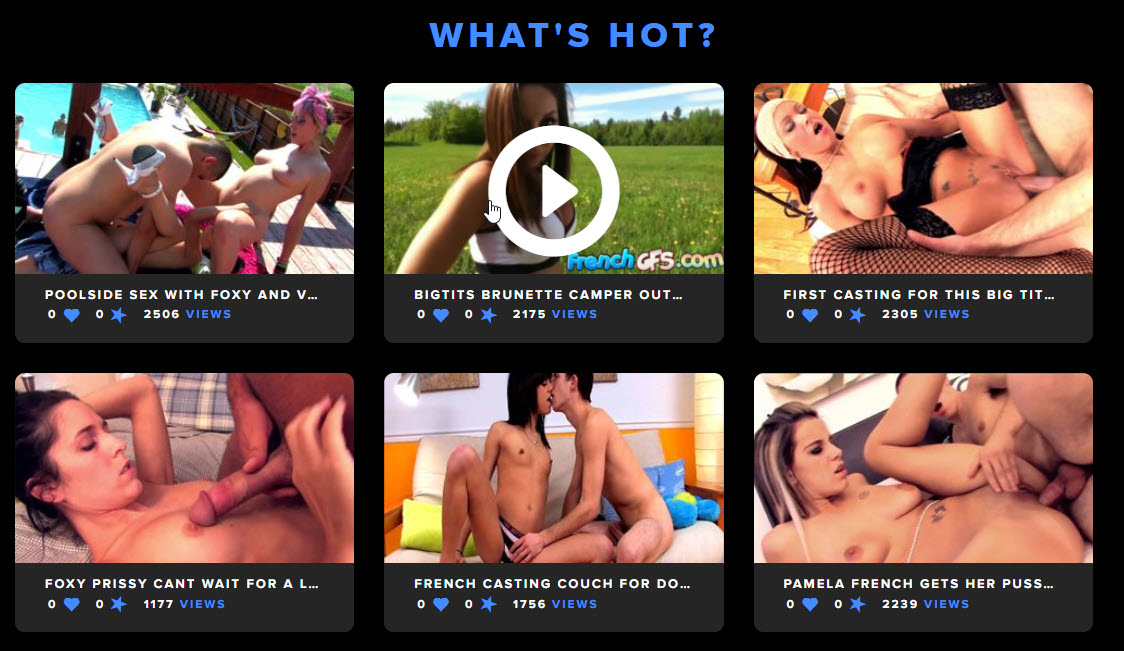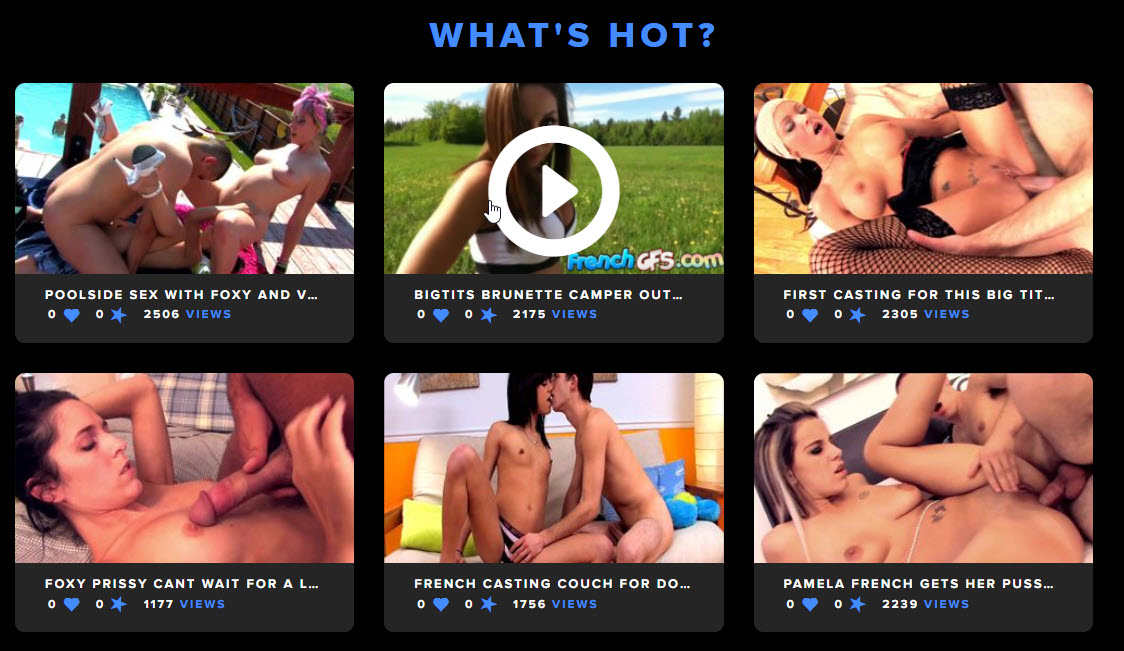 The last time I checked, the site contained over 267 videos and 114 photo galleries. The average size of most pictures is 810×1080.
Unfortunately, there's no option for ZIP download. So, I guess you just have to save them on your device one by one. That's quite a lot of work, but I know it'll be worth it.
As for vids, they're available in MP4, WMV, and Flash formats. You can either stream them directly on the site or download them for later use — some are even in HD quality.
Although the French GFs team wasn't specific about their update schedule, all I know is they update their content regularly.
So, if French girls are very close to your heart, I'm pretty sure the X-rated materials on this platform are gonna brighten up your day.
Anyway, is it just me or do these bombshells rarely seen on porn? I checked both amateur and professional content, and these French ladies seldom appear. What a bummer, right?
Well, I guess with French GFs, it won't be a problem anymore. It also means this website is really special as it's only one of the few that offers this type of fapping materials.
I'm pretty sure you're gonna enjoy your time here as there are plenty of amateurs to have fun with. I even noticed hey sneaked a few Quebecois and French-Canadian beauties — but I guess that's alright. After all, the great mixture of hardcore, solo, and lesbian action can make you forget the odd addition.
And yeah, there are bonus sites from DaGFs network you can check out like Real Asian Exposed, Real Lesbian Exposed, Real Emo Exposed, Real GFs Exposed, and more.


French GFs interface
One thing I really like about French GFs is its user interface. You can access the bonus sites using the drop-down menu on the homepage. This means navigating between websites would be really convenient.
The viewing options are also good, and the download speed is pretty great.
When you check out the galleries and the vids, you can also find a decent amount of descriptive information, so you'd know what to expect.
Here's my final say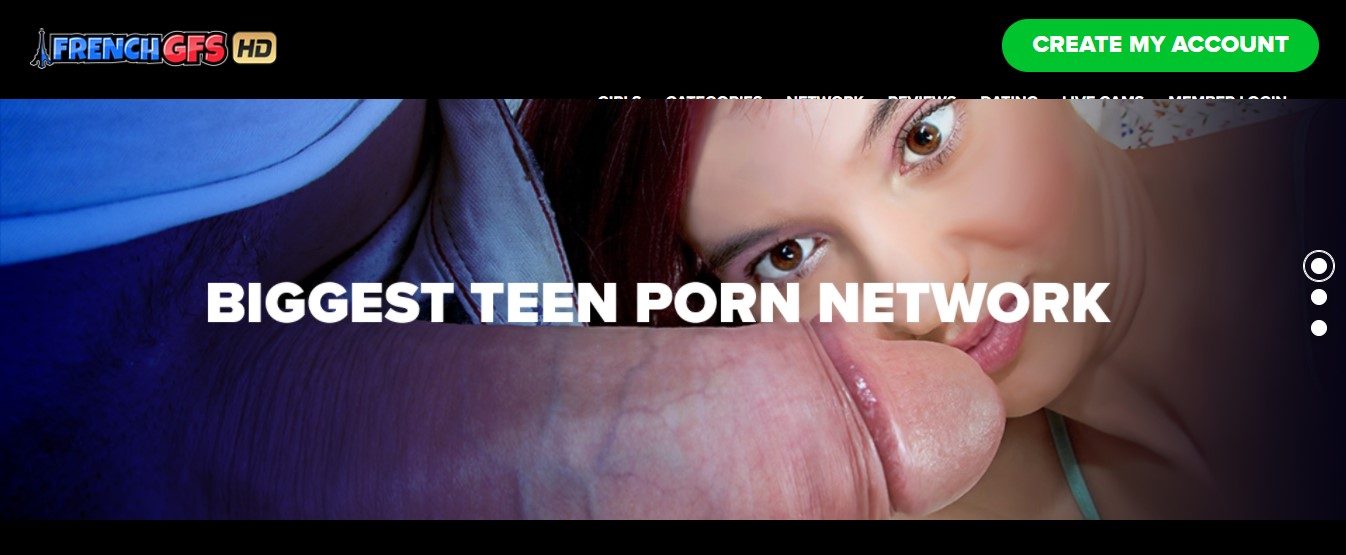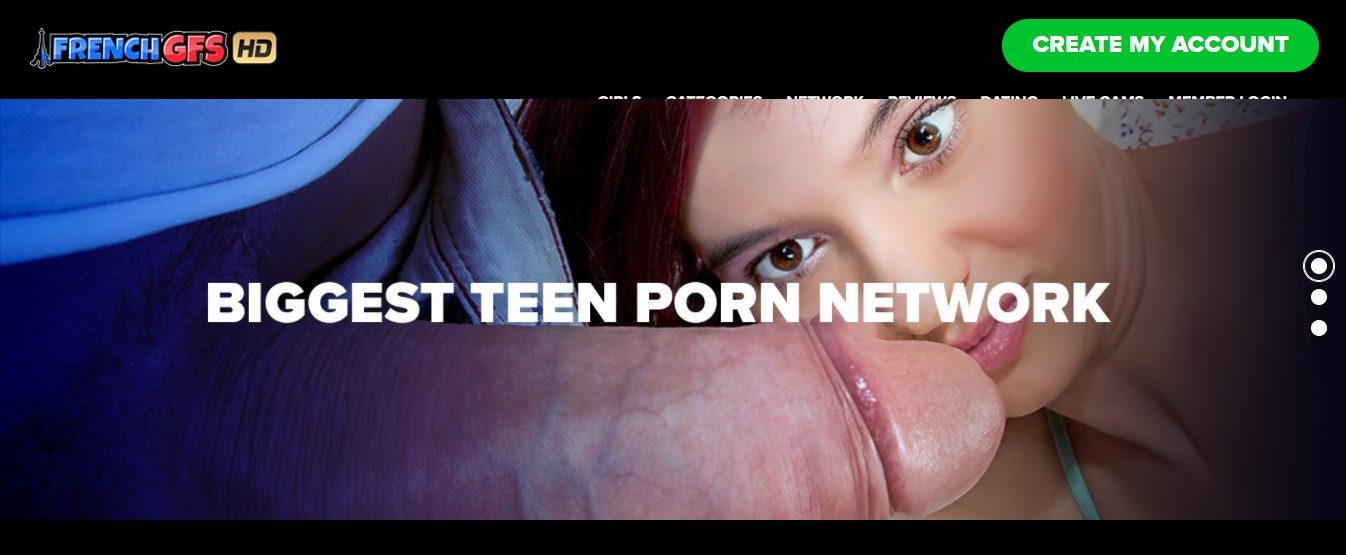 French GFs is a rare and awesome treat for people like me who are crazy for French dahlings but saddened by the fact that only a few of them are in the porno biz. With this site, you can finally fulfill your deepest desires and fantasies.
The content is superb and there's a nice mix of genres you'd surely enjoy. I'm keeping my fingers crossed they'll have more content in the future.