There are many blonde babes in the pornography industry. But I'm pretty sure you got your favorites and that's perfectly normal. 
In fact, I've been following one gorgeous blonde myself. Her name is Adira Allure, and she's indeed alluring. I don't think a minute would pass without me cranking my load while I'm looking at her nude pics or watching her saucy pornos. That's how seductive she is! 
But of course, that's only my opinion. Some of you might want vivacious redhead vixens or exquisite ebony babes instead. Well, it's a matter of preference. 
Still, that won't stop me from introducing you to my lovely girlfriend Adira (she doesn't know about our relationship yet, so I'd really appreciate it if you can keep this a secret). 
Are you ready to meet her? Here you go, bros…
Who is Adira Allure?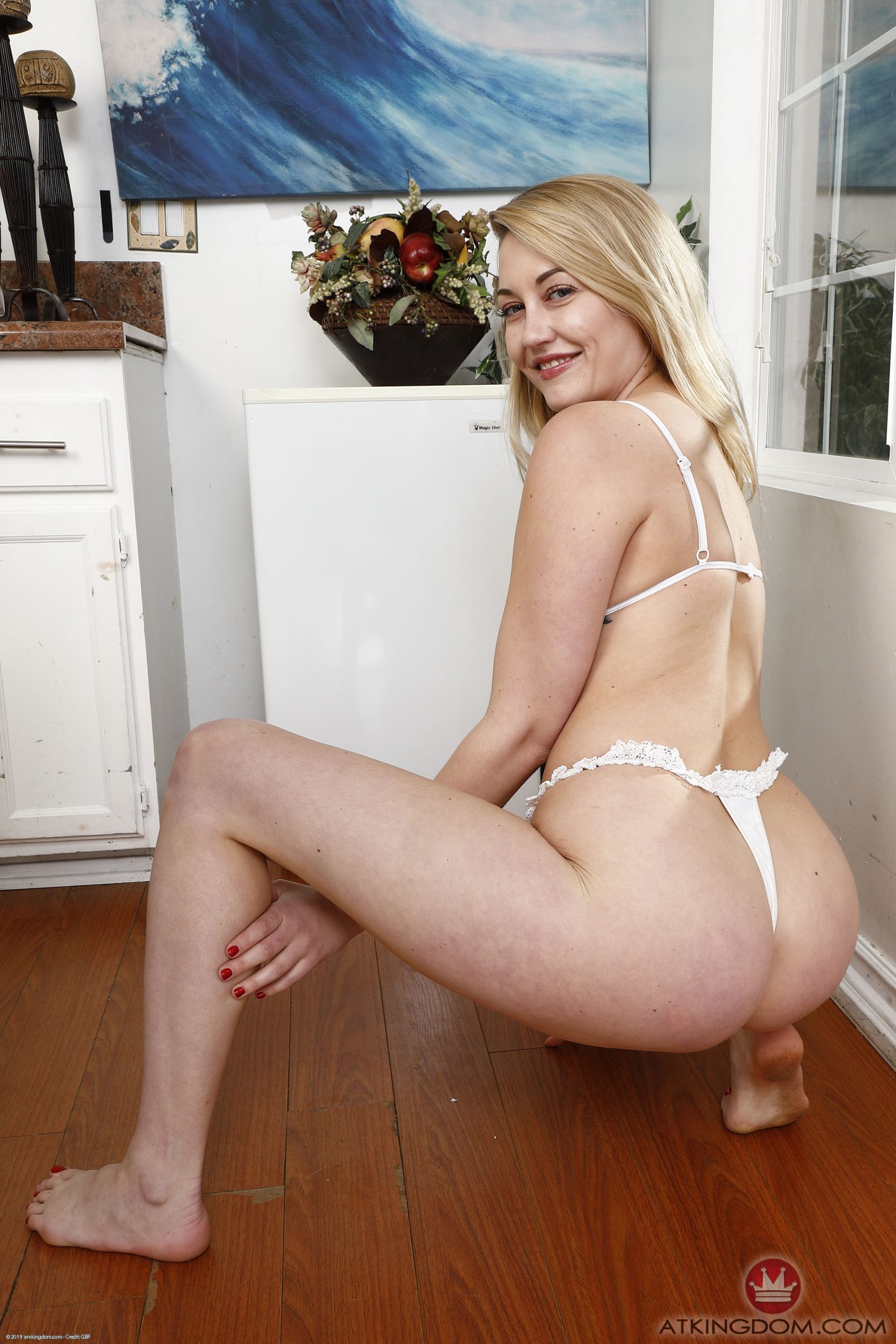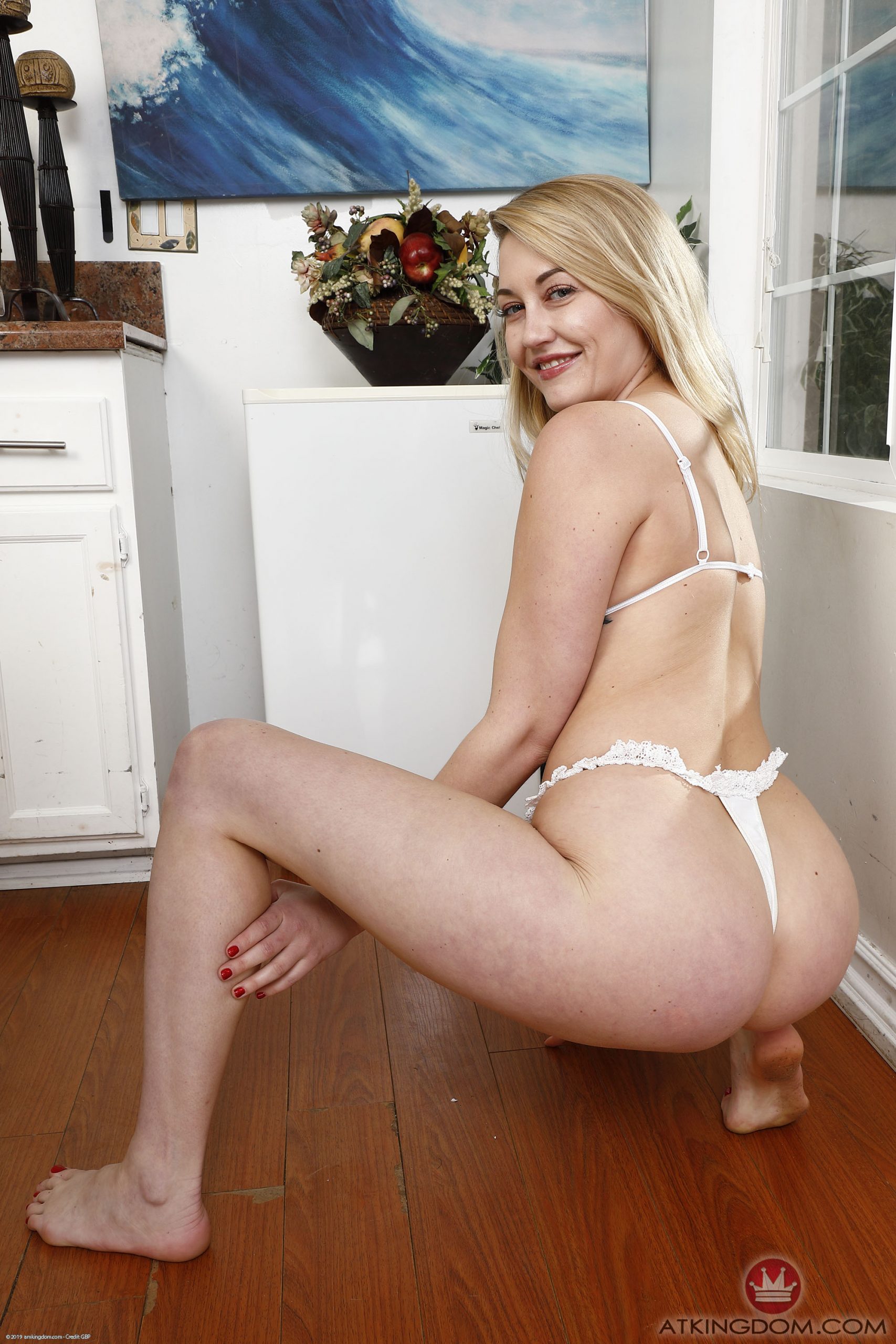 Adira was born on the 16th of March 1995, in Jacksonville, Florida. She's a sizzlin' hot blonde chick with mesmerizing blue eyes. Her seductive smile can melt every loverboys' heart and make every porn lovers' dick hard!
She is 5'7" tall with a slender body and a yummylicious booty. If you're into titties, then this gal won't disappoint you with her 34B round and firm orbs. 
Adira is one of those tattooed girls in the industry. She got several inks all over her body. On the back of her neck is a design, on the left side of her rib cage is an eye, on her right shoulder blade is a sun design with the CND symbol in the middle and birds in flight above it. 
Before she entered the porn world, she always thought she got something to offer to pervs like you and me. Since she both loves sex and attention, she decided to become a professional pornstar. 
And it looks like it was the greatest decision she made in her entire life as she's always horny and smiling on camera. Happiness is a sign of success, right?
Adira Allure adult film career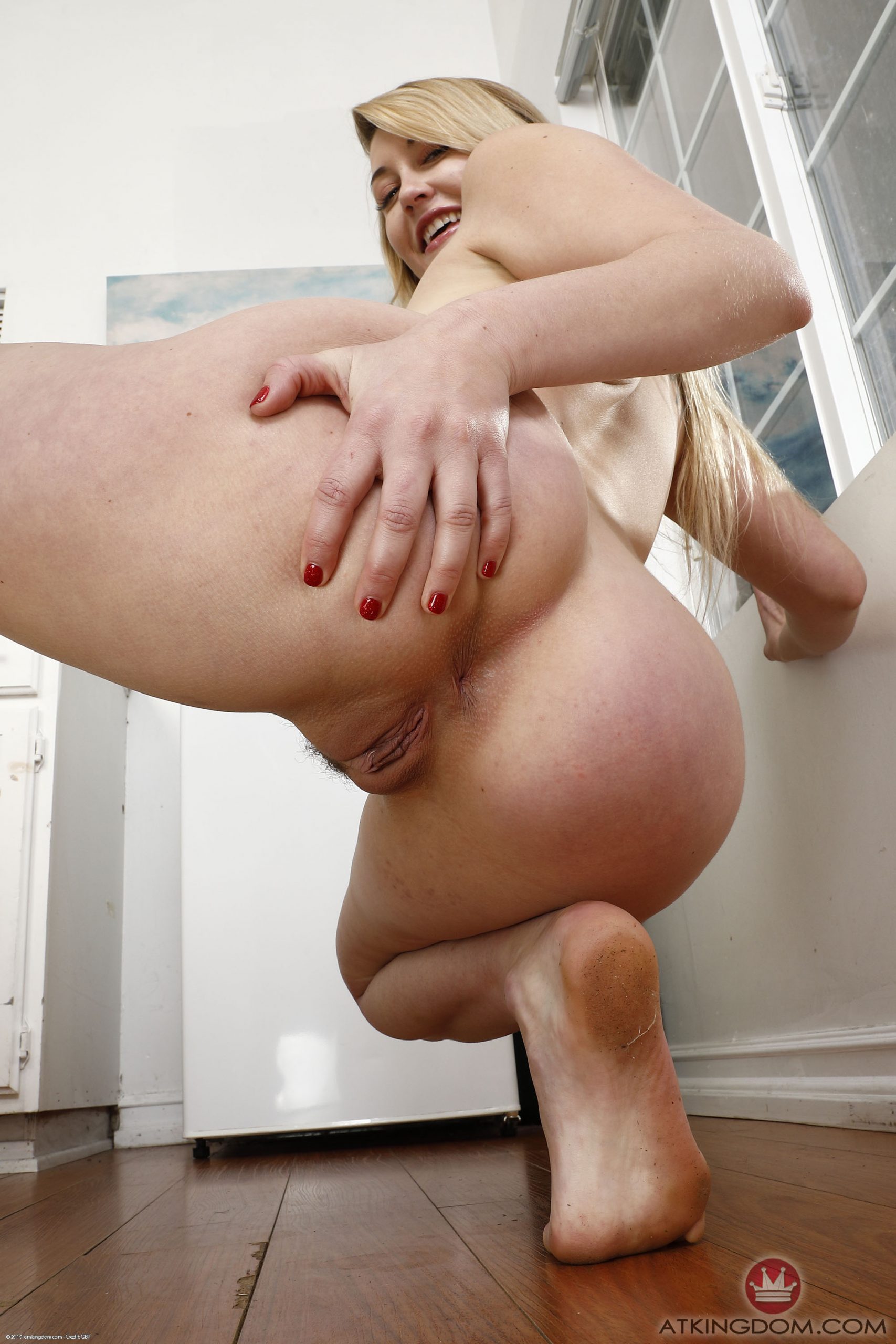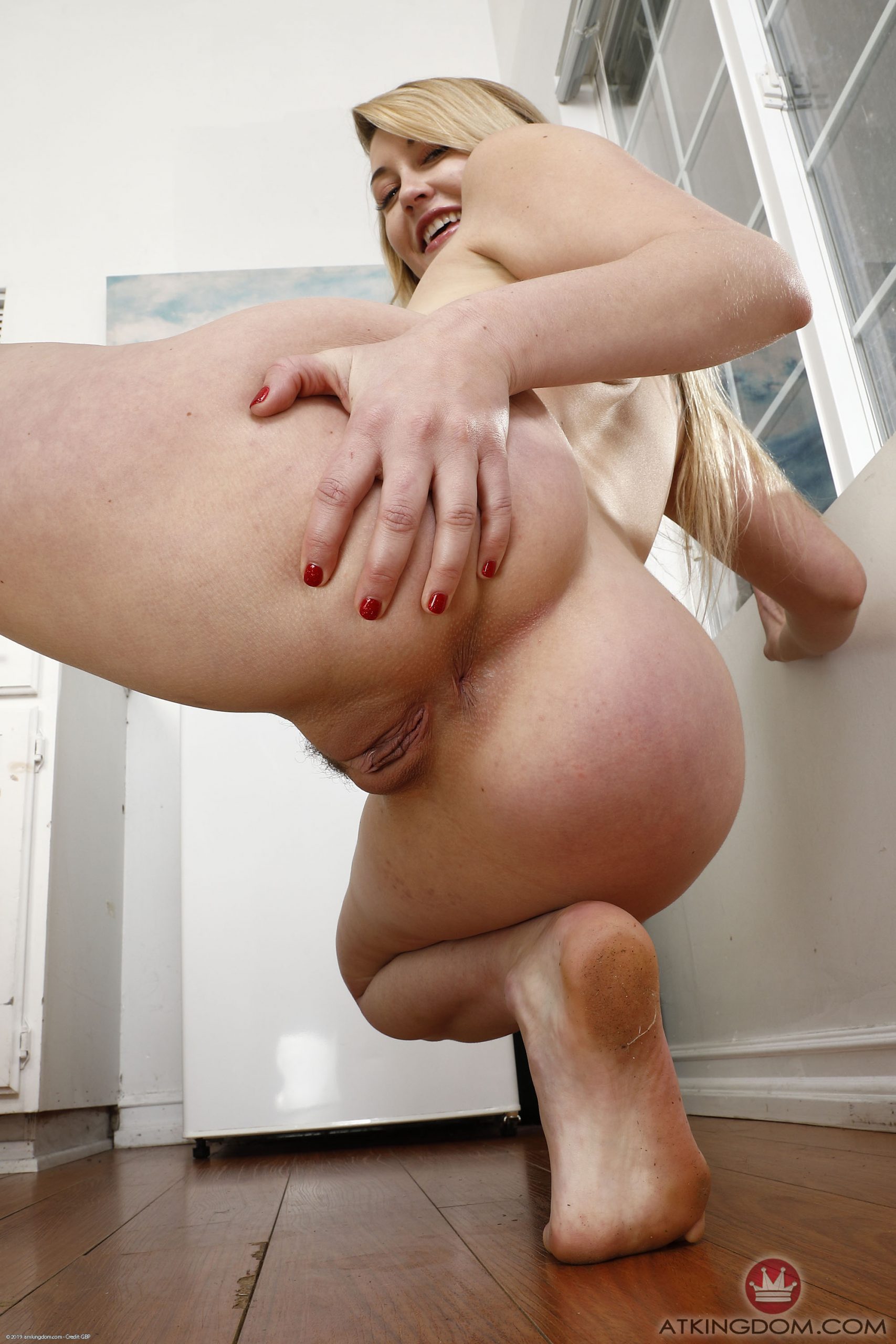 Adira made her glorious entrance into the porn industry in early 2019. She was 24 years old back then. 
I think it's also worth noting that before her adult filming career, she had experience with acting in front of the camera. For almost two years, she worked as a part-time webcam performer. 
I guess that's one of the things that influenced her positively. Whenever she's on set, she acts calm and very natural. It seems like she has been doing porn for ten years. Well, Adira is truly a born performer. 
What I really like about her is her "I don't care" mindset. In fact, her motto in life is: "Life is too short to give a fuck". And I totally agree with her. If you're always concerned about what other people think, then your life would suck. 
Since her debut, she has starred in over 25 films and most of them are hardcore, solo, or lesbian scenes. 
When she can't find a cock to play with, or she doesn't have any scheduled castings, she satisfies herself using her sex toys and her fingers. She even admitted she masturbates several times a day, off cam. Damn, girl—I can only imagine how fantastic it would be to be your roommate. 
Adira's favorite sex toy is the Womanizer which is a clit sucking vibrator. She might be biting her lower lip and rolling her eyes like crazy while she uses that. 
Anyway, I noticed that half of the scenes she starred in are in the lesbian category. Well, it's no secret that our blonde goddess is a passionate lover of female bodies. Some hotties she has worked with are Winter Jade, Natalie Knight, LaSirena69, Jillian Janson, Gianna Gem, and Bella Rolland. 
According to her, the best way to get an orgasm is to be involved in threesome action. And I believe her, man! I mean, two is always better than one, right? 
So, when she gets into scenes where she's being roughly hammered by a massive cock while licking a vagina, you can see in her eyes that she's on cloud nine. I would be on cloud nine, too. I don't know about you, but I always prefer watching 2 girls/1boy threesomes. 
When she was asked about her favorite sex position, Adira answered that she doesn't have any. What's important for her is having a dick deep inside her tight honeypot. 
I heard that she's still an anal virgin, and she's freaking proud of that. I'm really excited to see her in her first anal scene. I bet it would be awesome and it might make me cum fast in my pants. 
She has always fantasized about being in a BBC gangbang. And I've a good feeling she'll rock that scene like a pro! Thanks to her experience in sucking and teasing cocks when she was younger. 
What I really like about her porn movies is they are superb. That's because Adira is 110% dedicated to what she's doing. She just enjoys every minute of it and it shows. 
She has collaborated with various men such as Steve Holmes, Sam Shock, Renato, Chad White, Mike Mancini, and Justin Hunt. 
When it comes to studios, she has worked for Wankz, AM Kingdom, Kelly Madison Networks, Mofos, Cherry Pimps, Team Skeet, Girlfriends Films, New Sensations, and Net Video Girls Network. 
In the summer of 2019, she crossed the Atlantic Ocean to shoot a scene for one of the biggest porn studios in Europe named 21 Sextury Network. 
Adira Allure's personal life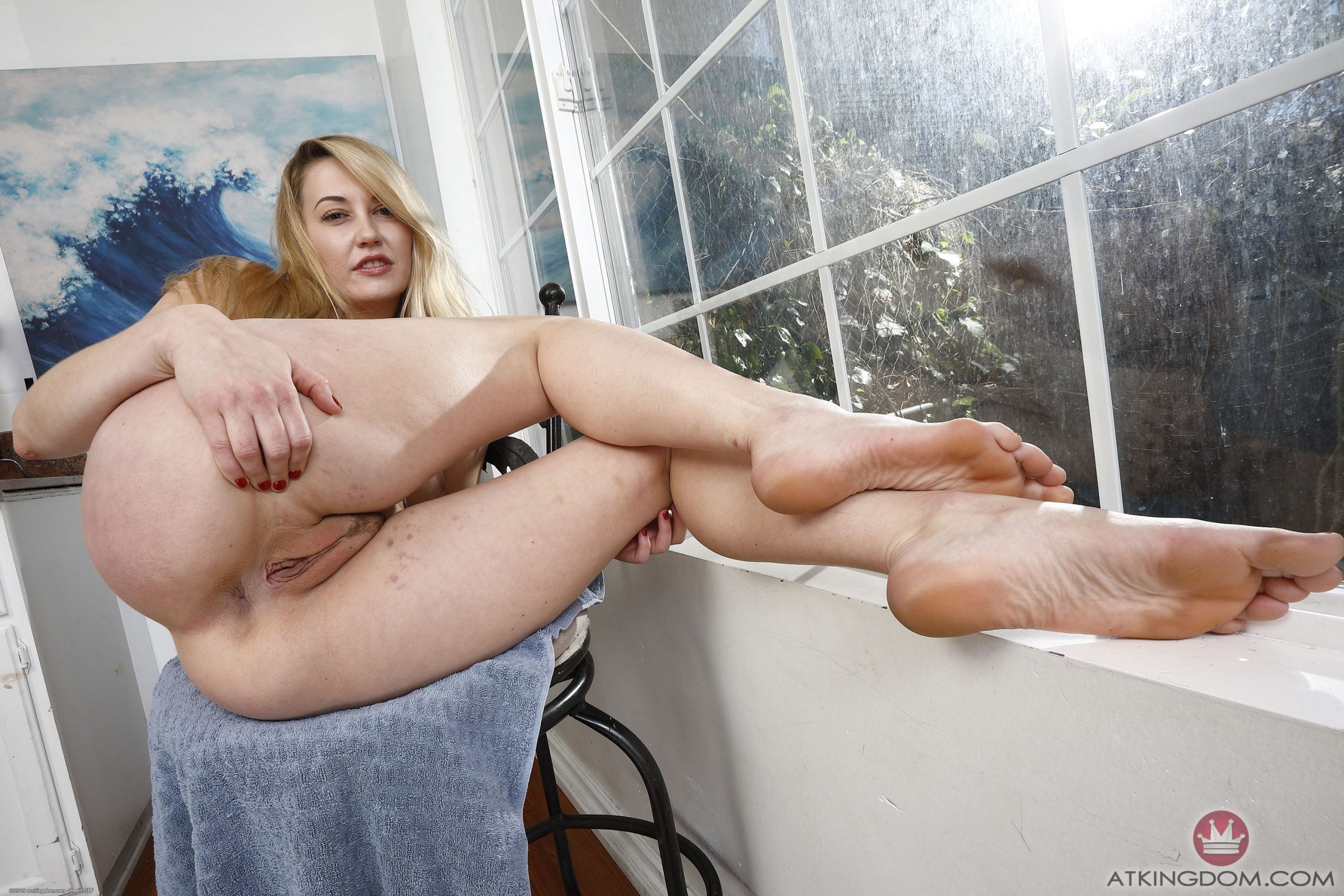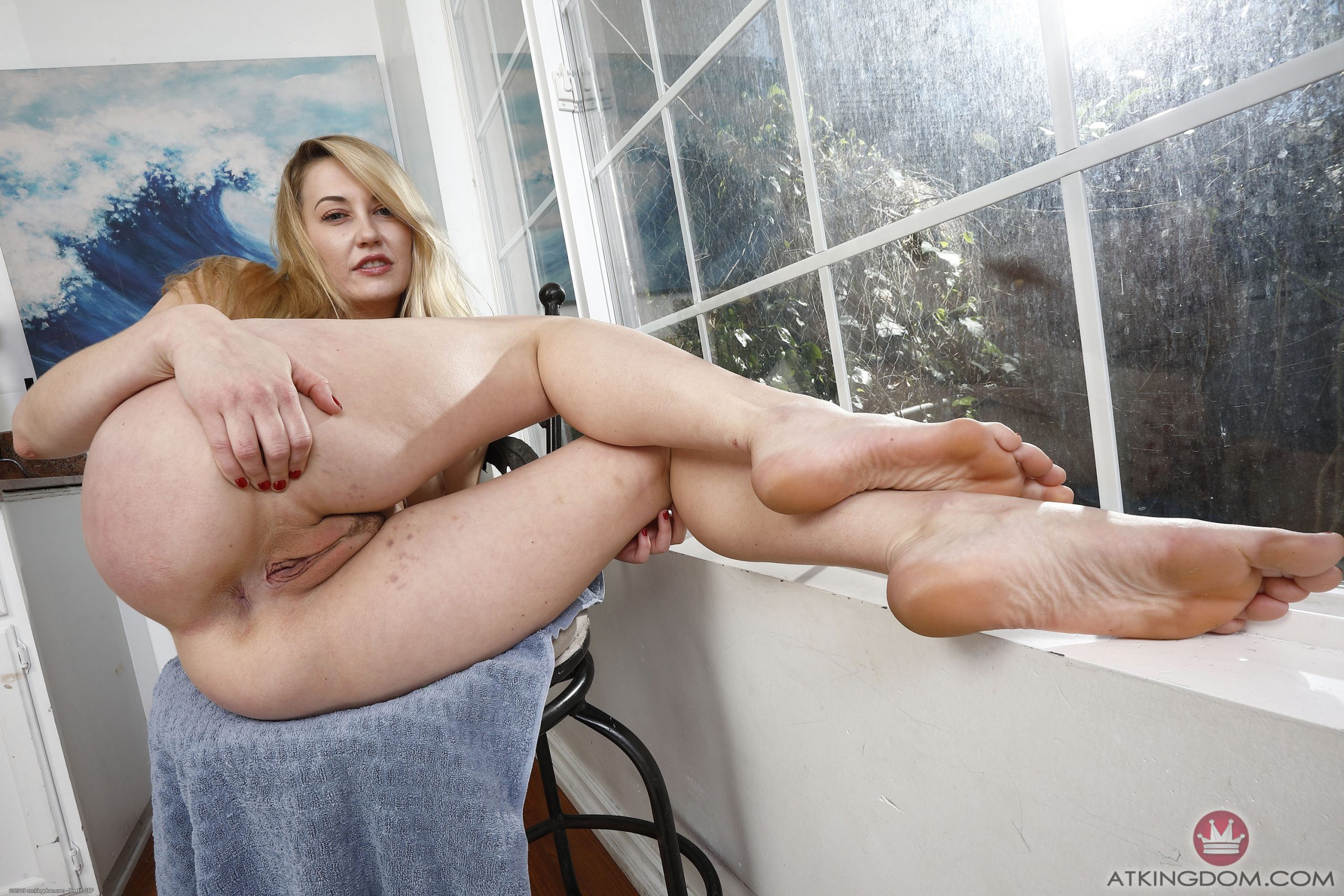 Adira loves animals, and she has two pet cats that she considers her life companions. Lucky kittens! She also enjoys collecting high heels and lingerie. 
And can you believe that this horny blonde bombshell is also a pole dancer? Oh yes, she got it all, dude!
When Adira is at the beach, she prefers to be naked while sunbathing. Looks like someone really loves to put on a show anytime, anywhere. 
Adira Allure's mouth-watering nudes
Here's my final say
Did Adira give you a hard-on? 
If you want to see some fap-worthy films, you can check out these amateur blowjob webcam videos!